Guyra Gazette
Guyra Gazette is Guyra's local newspaper, published and delivered weekly.
Articles and advertising can be dropped into The GALA Centre - 136 Bradley Street Guyra
Latest Sport
Straight shooters win for school
20th Nov 2019
On Friday 1st November 2019, Guyra Central School secondary students Ashleigh and Fletcher Richardson attended the CHSSA Trap Shooting Competition which was held in Tamworth. This meet is the only school shooting carnival held in New South Wales. There were 11 participating schools with 47 shooters attending the double/single barrel event. Fletcher and Ashleigh both&nbs...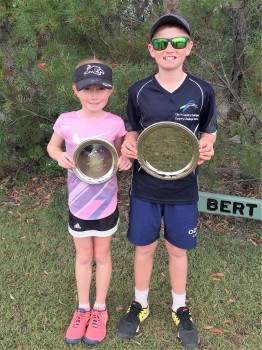 Junior tennis stars
6th Nov 2019
On October 24th, Aidan, Harry and Isabella Purvis travelled to Sydney to compete in the NSW Junior Closed Tennis Championships. Top junior players from all over NSW compete in this event. Aidan, Harry...