President's Day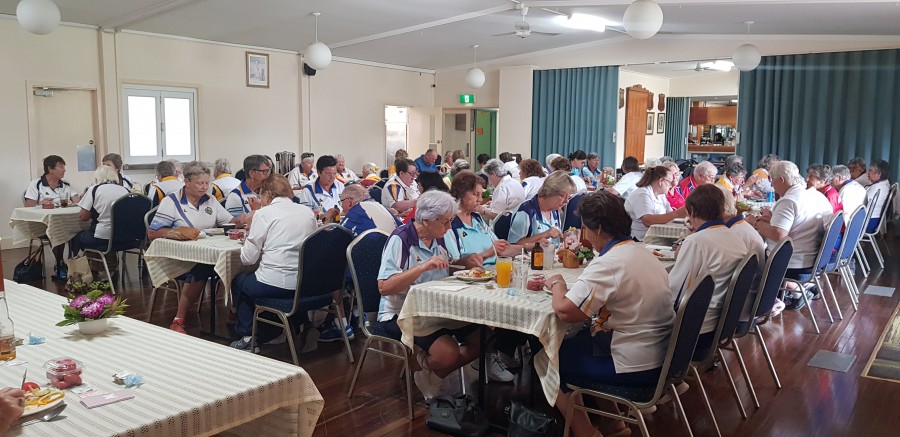 28th Feb 2023
Ladies Bowls
On Tuesday February 21st, Guyra Women's Bowls Club held their President's Day. President Laurel welcomed Bowlers from Glen Innes, Inverell Sporties, Delungra, Bingara, Armidale Ex Servies, Uralla, Walcha, Bendemeer, Kootingal, A District composite team, and two Guyra teams
It was a very enjoyable day, perfect weather, morning tea, good bowling, lovely lunch, lots of prizes and raffles. A big thanks to all Bowlers for attending.
Ladies play Tuesday mornings starting at 10 am, new players or ladies wishing to return to bowling always welcome, a great way to make new friends. Cheers
Jenny O'Neill
Men's Bowls
With the first round of Pennants completed, the Guyra team had mixed results. In the Number 7s South Tamworth were too strong for Guyra winning 75-58 for a 10 nil result.
The number 4s came home from Barraba winning 63-50 for a 9-1 win.
The 2nd round will be played this Saturday with the 4s travelling to Manilla , players will leave at approxiamately 8AM in the organised cars.
The teams are:
(1) Steven Sole, Col Stanley, Robert Walls and Anthony Bull.
(2) David Wilcox, Mallie Walls, Robert Moore and Ian Jacobs.
(3) John Mcilwain, John Jackson, Randy Mulligan and Murray Bourke
The 7s will travel to Armidale City for a 12:45 start, players to organise cars.
The teams are
(1) Paul Johnson, Barry Campbell, Barry Presnell and Tim Ellis
(2) Barry Walls, Boyd Stanley, Shane Brennan and Noah Brennan
(3) Phil Kliendienst, Scott Campbell, Matt Simpson and Roger Cox.
On Sunday at 1PM there will be two club games that are play or forfeit. In triples John McIllwain, Roger Cox and Evan Sole will play Paul Johnson, David Wilcox and Murray Bourke.
And in Club pairs Scott Campbell and Boyd Stanley will play Steven Sole and Robert Walls.
Jack.