First grade grand final bound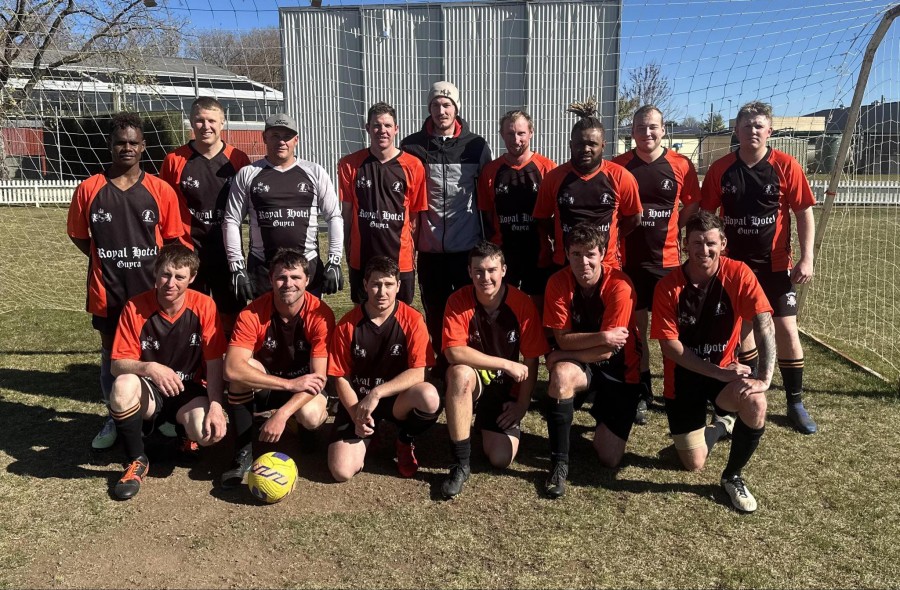 12th Sep 2023
The under 12s started the game strong with the skills they have learnt throughout the year.
A quick goal from TAS left Guyra with their heads down a bit. Guyra applied the pressure and came back with a goal from Noah Brennan. The contest was back and forth the rest of the first half but TAS managed to gain two more goals and the teams went to the break 3 to 1.
The second half was a closer contest with a goal from Taharn Purvis to bring Guyra back into the contest. Most of second half was close but Guyra grew tired and let in two late goals. The score ending up 5 to 3, in what was the best game the Guyra team has put together all season but unfortunately that wraps the season up for the under 12 side.
It was a lovely afternoon on Saturday and the Guyra side was confident they could get over the Glen Innes side to make the grand final.
This week saw the team start strong and apply the early pressure. It took a while for this to convert into points, a goal from out wide from Matt Simpson opened the scoring mid-way through the first half.
Guyra made the most of their continued possession going further ahead late in the first half with a mid-field goal from Angus Shepherd. This made the score 2-0 in favour of Guyra at the half time break.
After starting strong in the second half, the Glen Innes side realized the game was slipping away from them and applied a lot more pressure and gave the Guyra defence a workout. Resilient defence and strong individual efforts held the Glen side to nil.
This result will see Guyra once again travel to Inverell where they will take on the side they have failed to beat all season.