Souths tough opposition for Caspers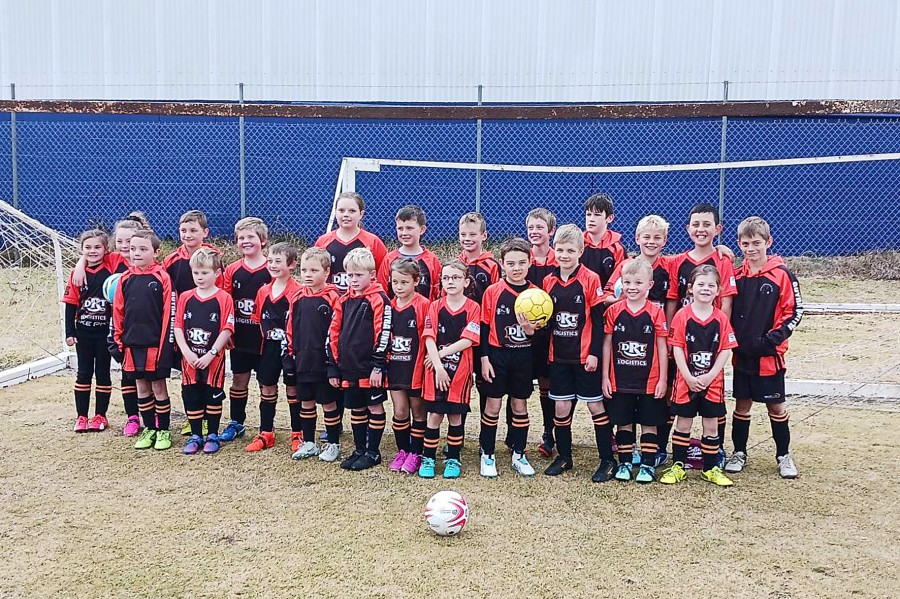 07th Jun 2023
It was a beautiful afternoon on Saturday when Guyra played host to two grades of South Armidale. Second Grade kicked off with a bit of back and forth between the sides in the early going, Souths were first to score, which was followed with a goal from Guyra shortly after.
At the half time break it was anyone's game at 3 - 2 to South Armidale. There was good pressure from both sides in the second half, but a couple of mistakes and tough calls seen Guyra go down 5 -3.
The second game of the afternoon saw Guyra's first grade face a more competitive team then the previous week. It was a good chance for the side to work and build momentum for the upcoming rounds.
The first half saw a number of goals from Guyra as well as some missed opportunities going to the break at 7-0. After the break it was more of the same with Guyra's defenders turning souths away on many occasions, with both sides getting-tired and tension on the rise between players the second half drew to a close at 12 - 0 to Guyra. The club and teams appreciate the turnout of supports to the local games.
The junior soccer saw teams in Guyra, with the exception of the under 7s who travelled to Armidale to face Walcha. Under 16's continue to improve every week and aren't too far off their first win, however this week they went down to a strong Souths outfit. The under 12 side faced off against DK and came away with a 3 - 2 win. With the boost of new players, the under 8s had a good run and although official score isn't taken Guyra managed the win.
Sunday came and so did the return of the Jack Vallance carnival in Armidale, Guyra sent down a 10's, 7's and a 6's team.
All the teams competed in 6 or 7 games depending on age against local and teams travelling from as far away as Quirindi. All the Guyra teams competed hard and came away with mixed results for the day with wins across all divisions.
A huge thankyou goes to the parents who braved the cold conditions so the kids could enjoy the day of soccer.