Two more State titles for Guyra Central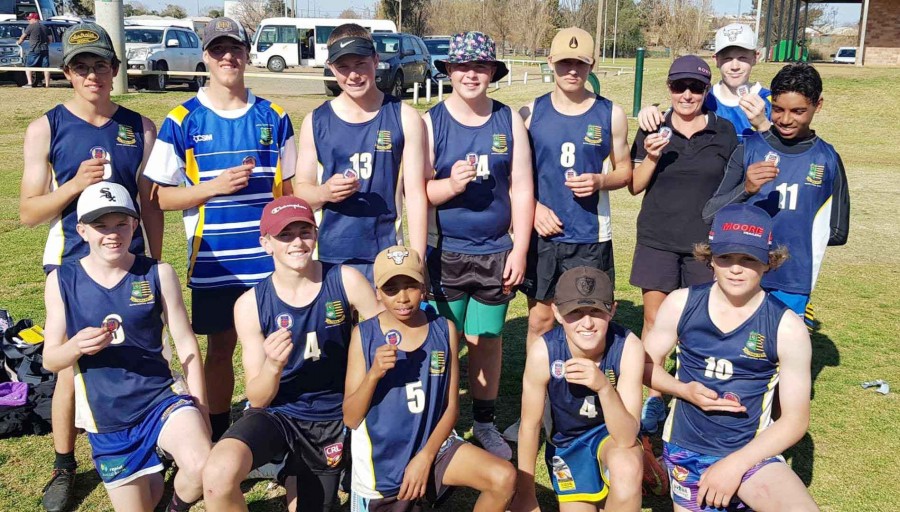 04th Sep 2019
On August 27th the Guyra Central School secondary under 16 years touch football team travelled to Dubbo to participate in the Central Schools Under 16 years Touch Football - Knock out finals. They successfully qualified for this event by winning the preliminary Gala Day held in Inverell in term 2.
They played five games of touch football against other qualifying Central Schools from across New South Wales, and were undefeated on the day to claim the Central Schools-NSW Knockout title.
It was the second state title that Guyra Central School has claimed in a matter of weeks following the success of the under 13 team in the small schools Country Cup. Alistair Connors was named player of the day for the carnival.
Guyra Central School continued their winning streak by taking out a third state title when the Under 16 boys took out the State Title for the Secondary Central Schools Rugby League 7s Knockout Competition.
Attending the second of three carnivals held in Dubbo, they played four games against other qualifying Central Schools from around New South Wales.
They finished the day undefeated to win the competition, with Billy Youman named player of the day.
The under 13 boys also took part in the Rugby League 7s State Championships playing a total of four games and finished in 3rd place.
The students looked fantastic in new rugby league outfits which were
purchased by the Parents and Citizens Association.