Break through win for league tag girls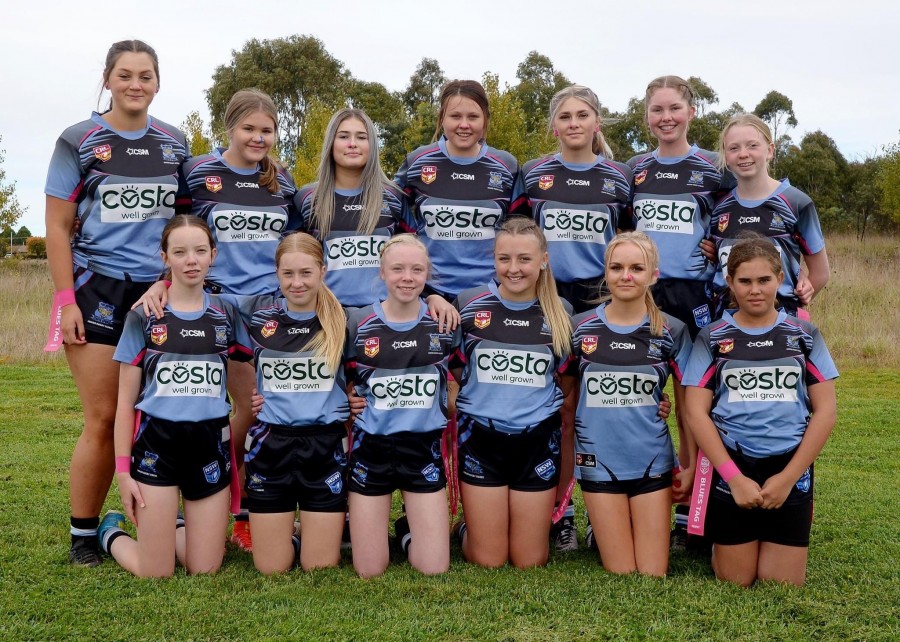 21st Jun 2022
Guyra Junior Rugby League teams made the trip to Inverell for a big day of footy on the weekend. While other teams have tasted success this season, it was the Senior League Tag (SLT) team who were celebrating this time around with their first win in over three years.
The girls have been working very hard in the past few weeks at training and this paid off on game day. The team had several games to play and came away with a break through win in their first game against Warialda winning 18-4. All four tries went to Sophie Mitchell and one successful conversion to Brooke Newberry.
Coach Amanda Campbell said that every player gave 100% and showed off their new skills, abilities and teamwork.
"It was so great to see the team excitedly singing the Guyra footy chant loud and proud to celebrate," she said.
"This win is just what the team needed to boost spirits and will be the first of many wins to come."
Next week the SLT girls take on Armidale, which will be a tough match but one to be get excited about.