Super Spuds stride towards 2020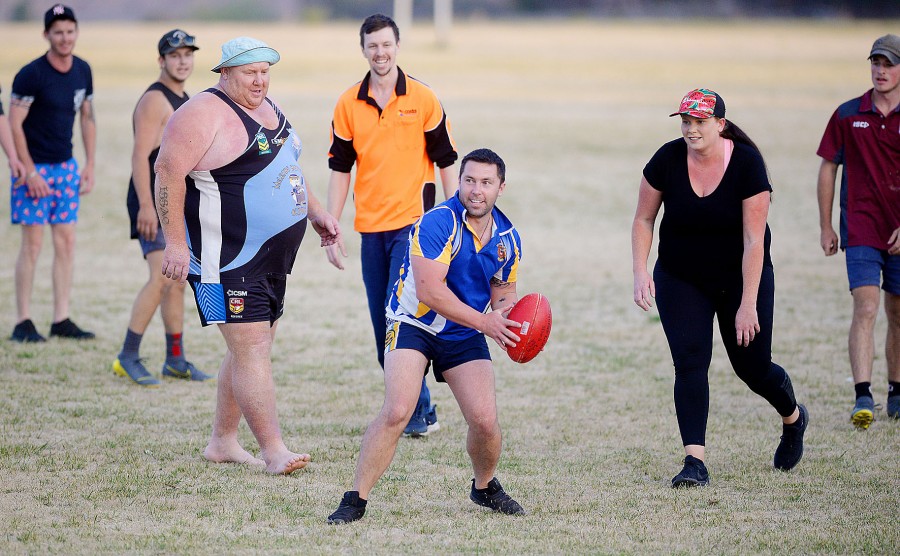 04th Dec 2019
The Super Spuds are taking giant strides towards the 2020 rugby league season.
Not only are the players already turning up in good numbers to begin their preparations for next year, but the club has signed up two major sponsors.
The first player event was held last Thursday evening with members of the men's, under 18s and women's leaguetag teams meeting for a game of touch.
That night was so successful the coaches have decided to start training regularly.
Tomorrow (Thursday) night the first official session will commence at 6.30pm with players from all three teams encouraged to attend.
After an early reshuffle, Peter Presnell will now join Britt Youman as co-coach of the women's team.
Meanwhile, Perth-based security company Blueforce, owned by former Guyra local Dale Lofts, has signed up to be a major sponsor for 2020.
The Royal Hotel has also committed to support the club and will host gameday functions and other events throughout the year.
The club is now looking for other businesses to complement the major sponsors with positions still available on team uniforms.
Volunteers, trainers, strappers and other support staff are also needed.?
Anyone interested can send an email to guyrarugbyleague@gmail.com, contact us via the Facebook page or attend training at the sports complex.