School swimming carnivals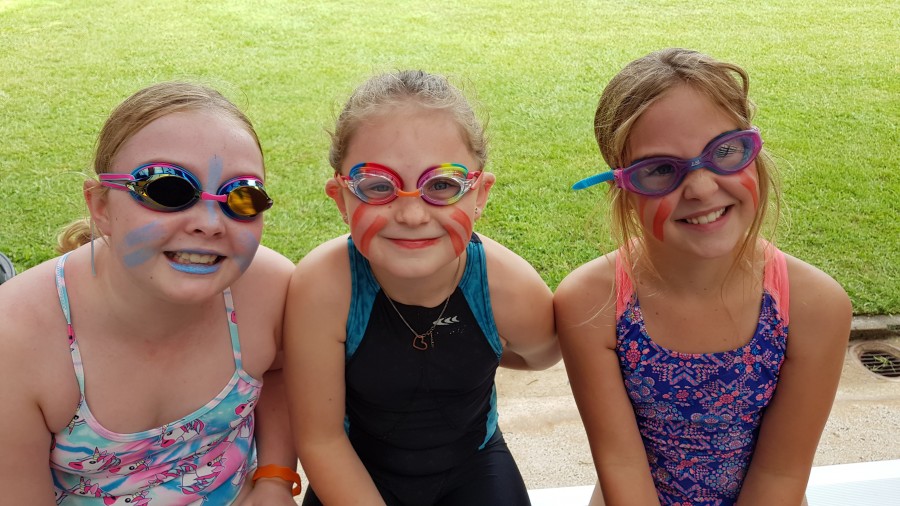 04th Mar 2020
During February, Guyra Central School held Swimming Carnivals for both their Primary and Secondary students. Primary students swam hard and showed great sportsmanship cheering from the sidelines and shaking hands at the end of races.
Senior Champions were Darcey Heagney and Lucy Ward, 11 Years Champions wereTynan Bull and Bree Wilson and Junior Champions were Eli McGinty and Shelby Heagney
The primary Armidale zone swimming carnival was held on Thursday, February 20th. Congratulations to Shelby Heagney and Beau Wilson who both will be competing in the North West trials in the coming weeks.
The Secondary Department's annual Swimming Carnival took place Wednesday, the 5th of February.
In the teachers versus students relay Tayla Mitchell, Olivia Little, Cormack Hume and Tahmani Landsborough won against the teachers.
The yearly skins event also took place, where the fastest swimmer from each age group competes in a knock-out competition. 1st place went to Cooper Wilson, 2nd place Tahmani Landsborough and 3rd place Oscar Atkin. The swimming carnivals winning house was Chandler, second place went to Malpas and third place went to Nincoola.
The Age Champions included:
12 years Ursula Chilcott-Geere and Jason Mowbray
13 years Sophie Mitchell and Jake Tibbs
14 years Maddison Bull and Cooper Brennan
15 years Ellie Mitchell and Tahmani Landsborough
16 years Rhylee Adams and Billy Youman
17+ Olivia Little and Cormack Hume
In other sporting news,
congratulations to Tahmani Landsborough, Malekai Landsborough, Oscar Atkin and Brodi Campbell who attended Secondary Zone 15s Touch Trials in Inverell on Wednesday, 26th February. They have been selected to attend the regional trials later in Term 1.