Mixed results for Super Spuds against Walcha/Uralla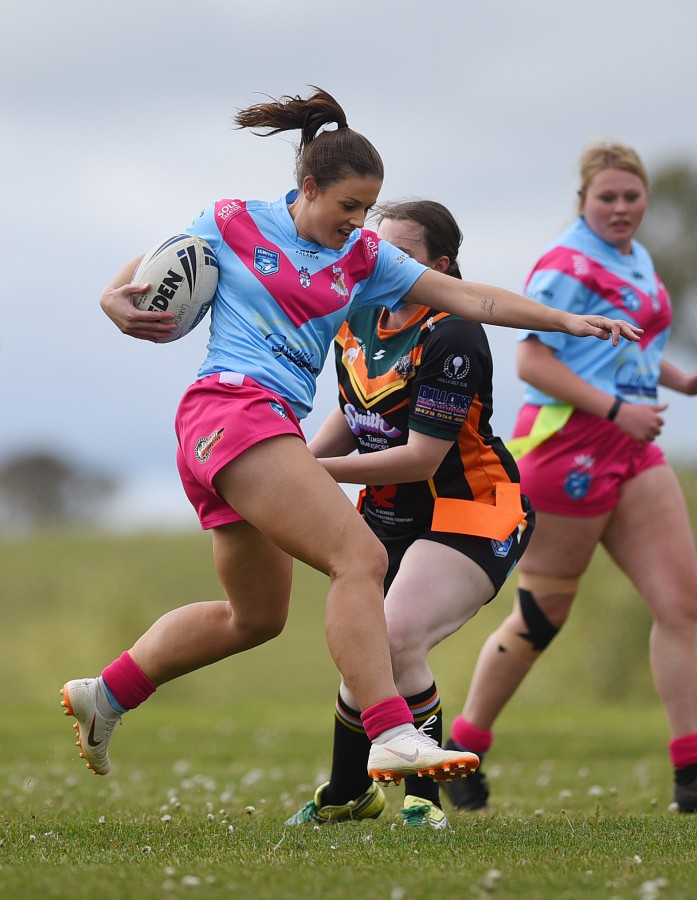 25th Apr 2023
Guyra finished with a win, a loss and a draw at home on Saturday in a mixed day of results, but made it two from two in A grade.
The early stages saw the Super Spuds dominate Walcha/Uralla but fail to put the last pass together and it was the visitors who scored first.
That snapped the Spuds into action and three quick tries to Corey Torrens, Billy Youman and Mark Walker built a 16-4 lead.
However, poor discipline changed the game again and Walcha/Uralla scored on the back of a mountain of penalties to make it 16-10.
If not for a late try to Billy Youman just before halftime it would have been an anxious dressing shed during the break.
Guyra soon extended the 20-10 lead out to 32-10 when Walker circled the Walcha/Uralla winger for his second and Jayden French crashed over.
That should have put the away side to bed, but they fought to the end and picked up two tries of their own as penalties hurt Guyra again.
At 32-22 the score did not reflect Guyra's dominance, but Billy Youman scored his hat-trick try right on the bell to push the final score out to 38-22.
He was named man of the match while Walker (2) and Beau Orchard (1) were the other best and fairest point winners.
Earlier the leaguetag game went right to the death and Guyra held on for its first point of the year with an 18-all draw.
Amanda Brooks opened the scoring but in a try for try contest it was 6-4.
Kelsey Holgate then touched down out wide to grab a 10-4 lead, but after the break the visitors took advantage of a Guyra error to level at 10-all.
Kiarna Landsborough traded tries with Walcha/Uralla late in the game and Guyra led 14-10 and 18-14 only to concede a try in the last minute to give up a point.
Kiarna Landsborough was judged best and fairest for the Spudettes while Taylor Waters (2) and Kyiesha Landsboriugh (1) also bagged points.
The under 18s game did not go to plan against Glen Innes with the Magpies swooping on Guyra mistakes to lead 12-nil.
An error-riddled Spuds somehow got the score back to 12-all with tries to Rowdy Laidlaw and Rave Brazier either side of halftime, but Glen kicked clear again to lead 22-12 and even though Brodi Campbell scored late to cut the margin to four, it was the Magpies who scored late to extend the winning score to 26-18.
Rave Brazier scored three best and fairest points, Oscar Atkin two and Laidlaw one.
The Spuds head to Armidale this Saturday for the first away games of the year.
The U18s face Narwan at Newling Oval while the senior teams meet the old enemy Armidale at Rugby League Park.