Guyra bowlers win big at Dubbo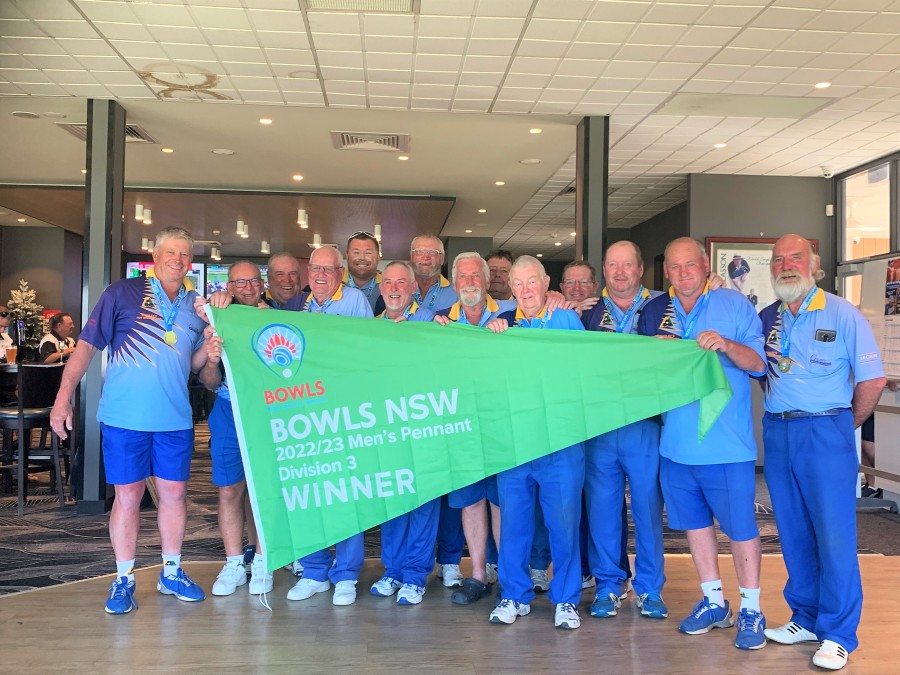 22nd Nov 2022
A big three days of bowls was had by the Guyra division 3 team last weekend. It all began on Thursday with a bus trip to Dubbo . On Friday morning the team took on Tomakin Bowling Club at the Dubbo Macquarie club, coming away with a 67 - 48 win for a 10 nil result.
On Friday afternoon Guyra took on the might of Warilla Bowling Club for a 75-51 win and another 10 nil result. On Saturday morning the team came out a bit slow to be defeated by Wenty Leagues Club, 67-48 for a 9-1 loss. With the sectional play over, Guyra had qualified for the finals.
Saturday afternoon Guyra had to play Sawtell in the quarter finals and came away with a 72-48 win with a 9-1 result. Sunday mornings semi-final was against the strong Wenty Leagues Club. After a slow start Guyra powered ahead for a 69-52 win, with a 9.5-.5 win .
In the final Guyra were up against a very confident Taren Point Club. From the first end Guyra never eased up winning 71-35 with Taren Point throwing the towel in with 7 ends to go. Congratulations to the Guyra bowlers who are NSW Division 3 State Champions .
Jack.