Kasey's rugby triumph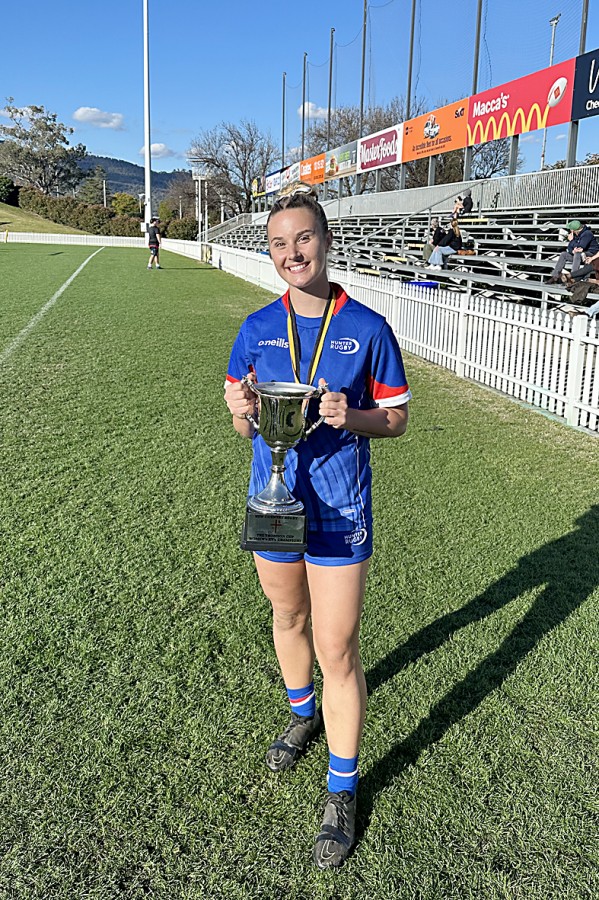 13th Jun 2023
The June long weekend was one to remember for ex-Guyra girl Kasey Gaukroger. Kasey was part of the Hunter Senior Woman's Rugby team who were victorious in the Thomson Cup final at the Country Championships held at the Tamworth Scully Park Complex.
The Hunter team played three matches on the first day against New England, Far North Coast, and Central North. Kasey contributed to the points against Far North Coast with a great try in the corner. Hunter won the final against the reigning champions Central West 13 – 3. The ladies only conceded three points in the whole tournament.
This was Kasey's first year selected to represent Hunter, putting it up with her highest achievements. Kasey has been in Newcastle for the last two years as a part of the Newcastle Knights Tarsha Gail squad and this year played in the Harvey Norman woman's premiership Knights side. She also plays 1st division rugby league for Charlestown Central and Rugby Unions for Merewether Carlton Rugby Club.
Kasey's family is very proud of all her achievements over the last few years in Newcastle and she is starting to get recognised as a versatile Rugby Union Player in the Hunter competition.