Last minute try for the draw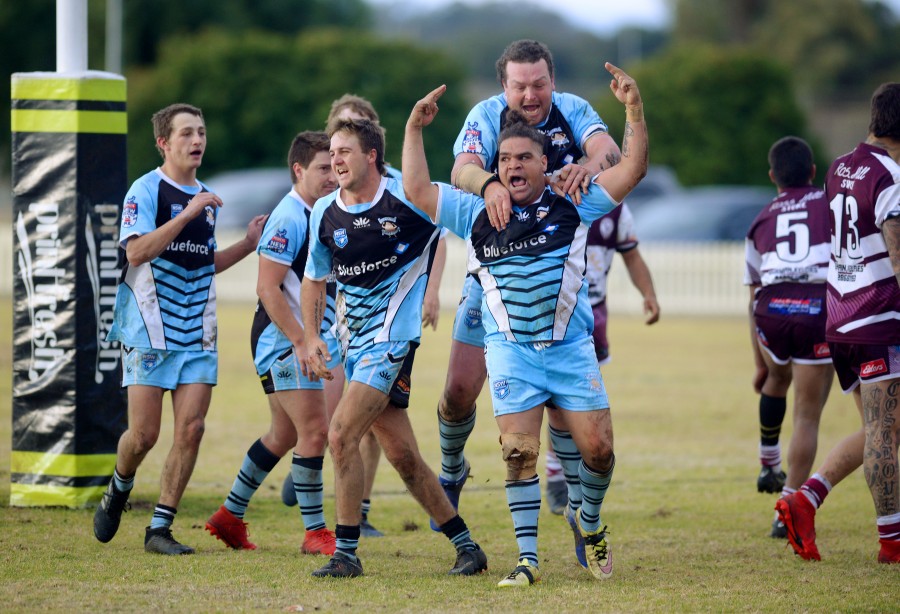 22nd Jun 2021
The Super Spuds scored an extraordinary draw against one of the big guns of Group 19 last Saturday and have another big town team in their sights this week.
The Spuds host Glen Innes at the New Red Hill this Saturday and will be full of beans after a dramatic last-minute try levelled the clash 34-all at Inverell last week.
With only seconds on the clock the Spuds trailed 34-28 but Corey Torrens burrowed over for his third try of the day and then booted the conversion to steal a point for Guyra.
The Spuds were the better side for most of the clash but started badly when Inverell led 12-nil.
Jayden Field's try started the Guyra fightback, Torrens scored his first to continue it and then a pair of four-pointers to hooker Bryce Johnson pushed Guyra out to a 20-12 lead at halftime.
A shell-shocked home side regrouped at the break and scored the next two tries to go in front 22-20 but the Spuds pounced on a loose ball to score again through Liam Whitehill and then sent Torrens into space for his second and it was 28-22.
Once again the game turned and the Hawks swooped with two tries from penalties to push six in front with time ticking away.
Torrens' third came with barely enough time for one more play in the game but it was enough to cause the near-upset of the season. He was named players' player and scooped the bulk of the individual points.
In a huge team effort there were many standouts, including James Williamson, Cody Clarke, Jack Armatage, Taylor Brennan, Beau Orchard and Bryce Johnson.
Earlier the Spudettes surprised the unbeaten Hawks in the leaguetag by keeping the home side scoreless for most of the first half.
Once the Hawks did score they let loose. It was 14-nil at haltime and 20-nil soon after.
Another period of solid effort from the Spudettes finally led to a try to Taylor Waters and Sophie Gaukroger converted.
In the last 12 minutes Inverell ran away with it and it ended 40-6.
Ash Richardson was players' player while Waters, Gaukroger, Rachel Coles, Mille Roberts and Sharnie Cullen were also strong.
Saturday's clash with Glen Innes is 'Jersey Day' at Guyra with anyone attending in a rugby league jersey of any kind getting a free drink from the canteen or bar.
Kickoff is 1pm. The club is also selling State of Origin doubles for $5 to win $250.
These can be purchased at the Royal Hotel on Thursday night, at the game on Saturday and prior to the Origin game on Sunday.