Sport Reports December 23rd, 2020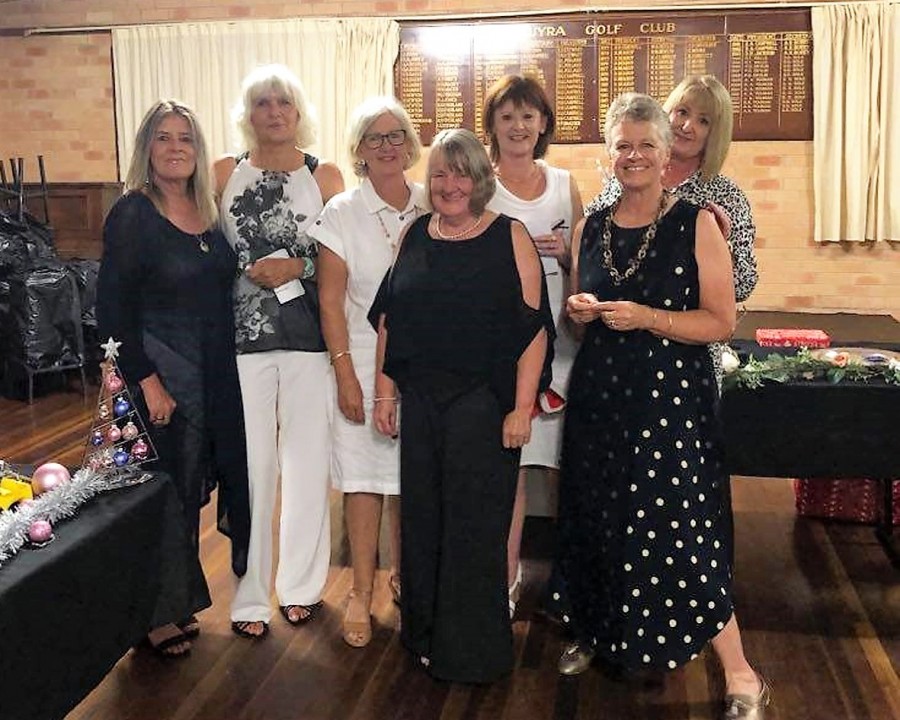 22nd Dec 2020
Ladies' Golf
Last week the ladies played a Stableford with Anita Murray as the sponsor. The winner was Vicki Reeves with 33 points.
The runner up was Wendy George winning on a countback from Shona Mulligan with 32 points.
Nearest the pin winners were Wendy George on the 7th hole. Karen Oehlers on the 9th hole. Debbie Heffernan on the 10th hole. Vicki Reeves on the 18th hole.
This week we are playing a Daytona Event. Next week is a Stableford.
The Guyra Golfing Ladies would like to wish everyone a merry Xmas and thank you for the support of sponsors and volunteers through this eventful year.
Birdie
Vets Golf
Nine players competed in a 4 ball stableford on Tuesday the 15th of December. The day was sponsored by the Club's President David Wilcox. Thanks David for your generous donation of hams and turkey. The winners were Chris Newberry and Mick Shiner on 45 with runner up Len Stanley and Don Campbell with 42.
Nearest the pins were Pat Grills on both the 7th and 18th, and Wal Chapman the 10th.
A number of trees have been sown by members to replace the ones that have died. This should improve the look of the course as time goes by.
A Vet
Men's Bowls
We have come to the end of another year for Club Championship Bowls. Sunday December 20th saw the Final of the Major/Minor Pairs played. Robert Walls and Steven Sole played Roger Cox and Boyd Stanley. This game was typical of a Final with both sorting out each other early in the game and Roger and Boyd seemed to have sorted things out the best leading by end 8 but this was where Steven and Robert found their game and went on to take the Final 25 shots to 14 shots after 25 ends. Well done to Steven and Robert for becoming Major/Minor Champions for 2020.
With the Christmas Holidays and New Year break there will be no Club Championships boarded.
This being the last report for the year, I would like to extend best wishes for the festive season from my wife and myself.
The Bowls Bandit.