Spuds tough it out in Bingara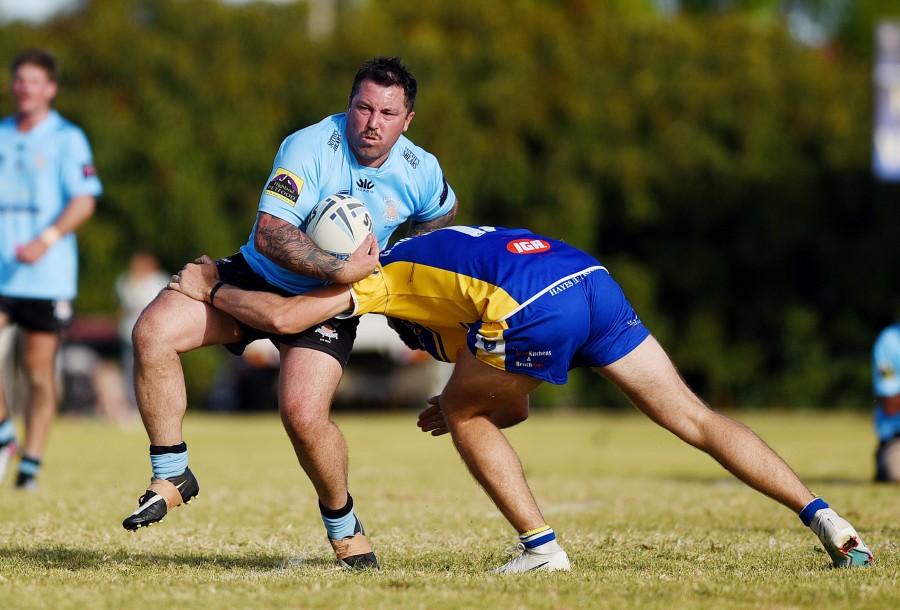 15th May 2023
Unusually hot conditions made for a tough day at Bingara on Saturday, but Guyra's two sides came home unbeaten.
The Super Spuds remain on top of the A grade table after a 42-22 win that was far from a stroll on the beach, even though it felt like a summer's day.
It was 20-8 at halftime after Bingara scored first and last, but the Spuds ran in four tries in between to Alistiar Connors, Jayden French, James Deaves and Mark Walker – all on the back of clean breaks.
French and Beau Orchard then added two more tries after the break to build what looked like a winning lead at 32-8, but Bingara fired back with two tries of its own to cut the margin to 14.
Walker's second try was another spectacular effort to make it 36-18, the Bullets cancelled it out with their fifth try only for Tahmani Landsborough to race in the final try of the day and complete the 20-point win.
Deaves was the club three point winner, Garth Walls polled two points and Orchard took one.
In the leaguetag the Spudettes took a 2-nil lead into halftime with only an Astashia Marr penalty goal separating two evenly-matched sides.
Bingara scored straight after the break to lead 6-2, but Kyiesha Landsborough bagged another try from a grubber kick to get Guyra back in front 8-2.
Another penalty goal, this time from the boot of Amanda Brooks, pushed the lead to 10-6, but the Missiles scored late to level at 10-all and that's how it stayed.
Kiarna Landsborough (3), Kyiesha Landsborough (2) and Sharnae Smith (1) took the club points, but Ash Richardson and Macey Clarke also had their best games of the season.
All three Guyra sides travel to Inverell this Sunday to face the Hawks with the under 18s back in action after a week off.