Caspers bring home the trophy!!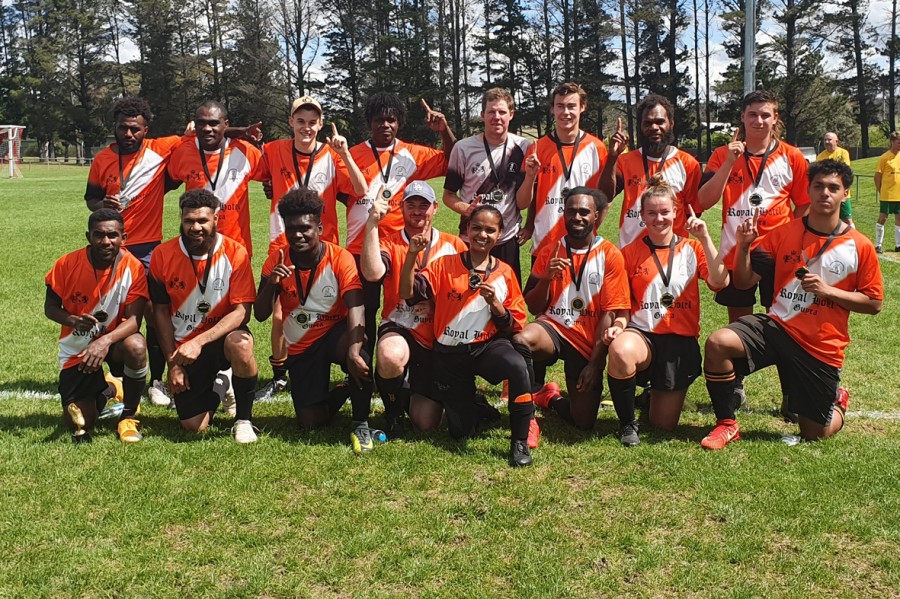 03rd Nov 2020
Saturday 31st October 2020 saw the first-ever Sport UNE Football League grand finals played, with the Guyra United Caspers third grade side coming home the victors over the minor Premiers South Armidale.
Souths were big favourites to win this game after coming through the entire season undefeated, however that did not stop Guyra's determination.
The game was a real crowd-pleaser, with end to end play and many shots at goal, and ultimately nine of them hit the target. Ten minutes into the game South Armidale led through a penalty and this was followed by a penalty to Guyra at the twenty-fifth minute, taken by Golden Boot winner Norman Miniti.
Guyra took the lead at the thirty-third minute with Maxime Yautaka scoring. South Armidale recovered to see the half time scores locked at 2 all.
The Guyra boys and girls were pumped going into the second half as they wanted to win. South Armidale scored again two minutes into the second half and this somehow spurred the Guyra team on with Norman Miniti getting his second goal to even the score.
Captain Eunice Blair was awarded Guyra's fourth goal and the match was finished off by a goal to Rexly Tasso and another to Norman Miniti.
Guyra were too strong on the day with the final score 6 - 3 to the Caspers. It was an amazing day with a massive amount of supporters present, and the club would like to thank their supporters for making the trip to watch.
A massive thank you to Eunice Blair for coaching - you have done an excellent job with the team who have come a long way from game one. Congratulations on a well-deserved win.
Also a huge thank you to the Club's sponsors the Royal Hotel and Fourways Service Centre - your continued support is much appreciated.
A reminder that Presentation Day will be held at the Royal Hotel on Sunday November 29th starting at 2pm. Tickets are being sold up until the November 22nd, tickets are $10 each.
Please ensure you all purchase tickets as due to COVID numbers are limited. Tickets can be purchased from Nikki Mendes please see Facebook page for further information.