Spuds bag wins all around in Armidale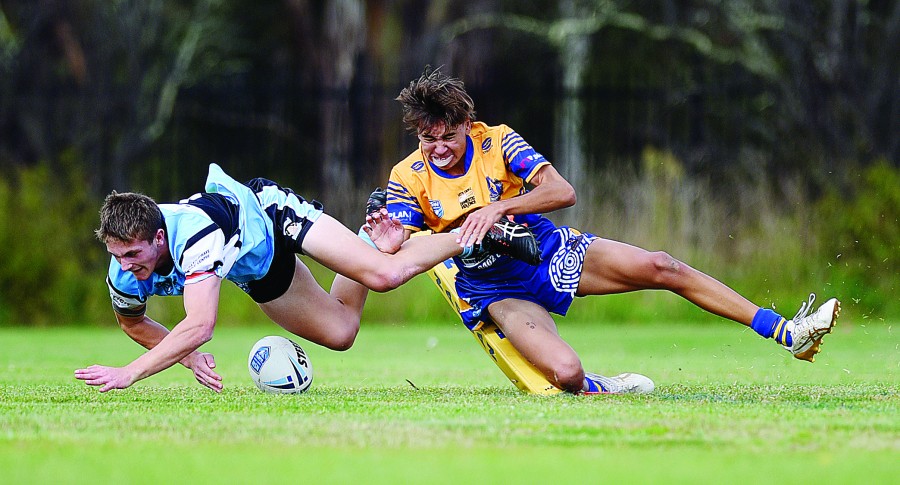 03rd May 2023
The Super Spuds came home from Armidale with a perfect three from three last Saturday ahead of a big home clash with Glen Innes this Sunday.
A dominant A grade performance saw Guyra post 50 against Armidale with Corey Torrens scoring four tries in a man of the match effort.
Despite a sometimes sloppy and impatient first half, the Spuds led 26-6 at the break with Torrens' hat-trick of tries coming in quick succession.
Alistiar Connors and Mark Walker scored the others.
The second half was more professional with some good line breaks leading to tries to Kyle Mongta, Tahmani Landsborough and Bailey Wilson.
Walker bagged his second and Corey his fourth to complete the 50-6 win.
Walker (2) and Dylan Sutton (1) posted the rest of the best and fairest points.
It was also a huge day for the Spudettes who picked up their first win of the leaguetag season.
Bea Roberts scored two tries and Kyiesha Landsborough and Rachel Coles one each with conversions from Astashia Marr and Amanda Brooks completing the scoring in a 20-4 win.
Ellie Mitchell (3), Roberts (2) and Coles (1) were the players to score best and fairest points.
Across town at Newling Oval the under 18s took on Narwan and scored a convincing 34-16 victory.
Riley Campbell, Oscar Atkin and Archie Dowden scored first half tries as the Spuds led 16-nil.
Rave Brazier, Cooper Wilson and Ben Reinke added three more in the second half.
Rowdy Laidlaw was outstanding as the three point winner with Brodi Campbell (2) and Oscar Atkin (1) also impressing.
Sunday's home games against Glen Innes at the New Red Hill will be a big test for the Spuds teams against one of the powerhouses of Group 19 rugby league.
Entry is $5 and the bar and canteen will be open.