Tough outing at Glen Innes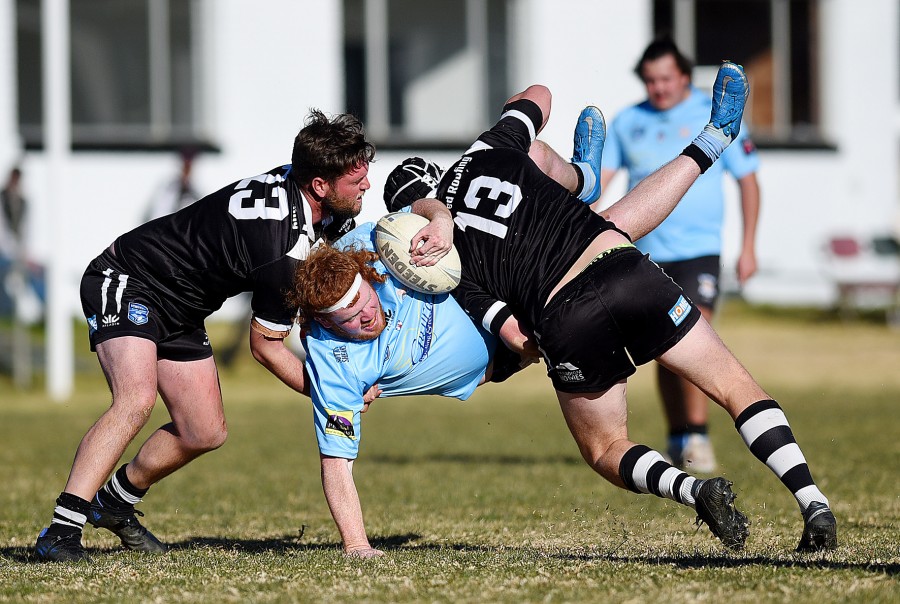 25th Jul 2023
Guyra's trip to Glen Innes on Sunday bore little fruit with only the A grade side winning, and only just.
After building a 16-4 lead after tries to Jayden French, Wes Kelly and Corey Torrens, Glen hit back with two tries and Guyra led by two at halftime.
Despite missing eight regular starting players the Spuds looked to be on top after further tries to Jordan Moran and Billy Youman after the break.
As fatigue hit the Magpies fired back to trail by two again, before man of the match Billy Youman scored his second of the day to create a buffer at 34-26.
Glen scored again and then had penalty after penalty, only for the Guyra defence to hold firm in the last few minutes and keep the score at 34-32.
Youman (3), Beau Orchard (2) and Ben Mann (1) scored club points, while Corey Torrens, Brock Laybutt, Garth Walls and Dylan Sutton all put in big performances.
The Spudettes desperately needed a win to stay in the finals race but it all went wrong in the second half.
After trailing 10-8 at the break following tries to Kiarna Landsborough and Kayla Kim-Moran, Glen got on top and never looked back.
Kim-Moran scored her second, but the home side ran out 30-12 winners.
Ashleigh Richardson (3), Kim-Moran (2) and Sharnae Smith (1) took the club points.
The under 18s also needed to win to take the minor premiership, but copped a caning in the penalties and had Robert Sisson sin binned to cruel their chances.
After tackling for the entire first half the Spuds were only down 6-nil thanks to some stoic defence, including holding Glen up over the line twice.
Archie Dowden and Rave Brazier then scored back to back tries after halftime once Guyra gained some ball, but the sin binning turned the contest Glen's way.
It scored two tries in that time and then added one more at the end to win it 20-10.
Sisson (3), Brazier (2) and Brodi Campbell (1) earnt club points.
All three teams travel to Tingha next Sunday for the final round of the regular season before the club begins preparations for hosting the major semi finals on August 13.