Big week of bowls at annual Carnival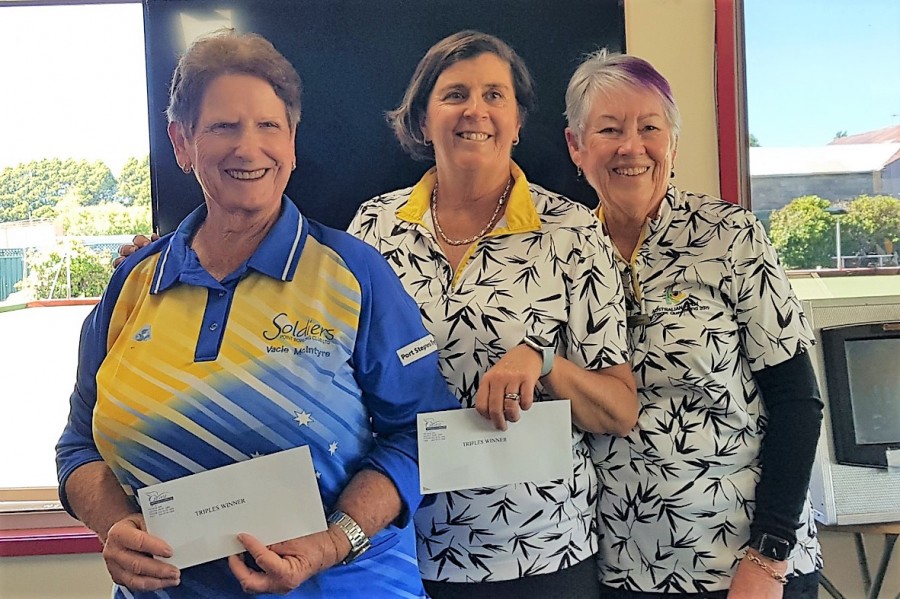 06th Dec 2022
A big week of bowls was enjoyed by all last week, beginning with the Ladies open triples on Tuesday. Visiting bowlers Vacie McIntyre, Leanne Kirby and Maree Harman taking the honours. In Wednesday's Mixed Triples the winners were Chicka Thompson, Leis Gordon and Gary Hamilton, runners up were Rachel Williams, Kerry Arandale and Dennis Williams.
This brings us to the Prestige Pairs on Thursday and Friday. The winners were again visitors with Steve Clark and Scott Thorning defeating Nathan Wise and Tim Thorning in the final.
This brings us to the weekend and the Open Triples, again the winners were Tim and Scott Thorning and Nathan Wise, runners up were Mona Vale visitors Gary Delahunty, Mick Ashford and Rod Hummelstad. To top off the weekend Tim, Scott and Nathan took home the lion's share of the Calcutta
Bowls set down for this Saturday with a 1 PM start are in triples Robert Moore, Boyd Stanley and Partner will play Paul Johnson, Murray Bourke and David Wilcox. In major/minor pairs
Scott and Barry Campbell will play Steven Sole and Robert Walls. In Handicap singles Barry
Walls will play Colin Stanley with Geoff Reeves to mark.
Jack.