Spudettes lead the way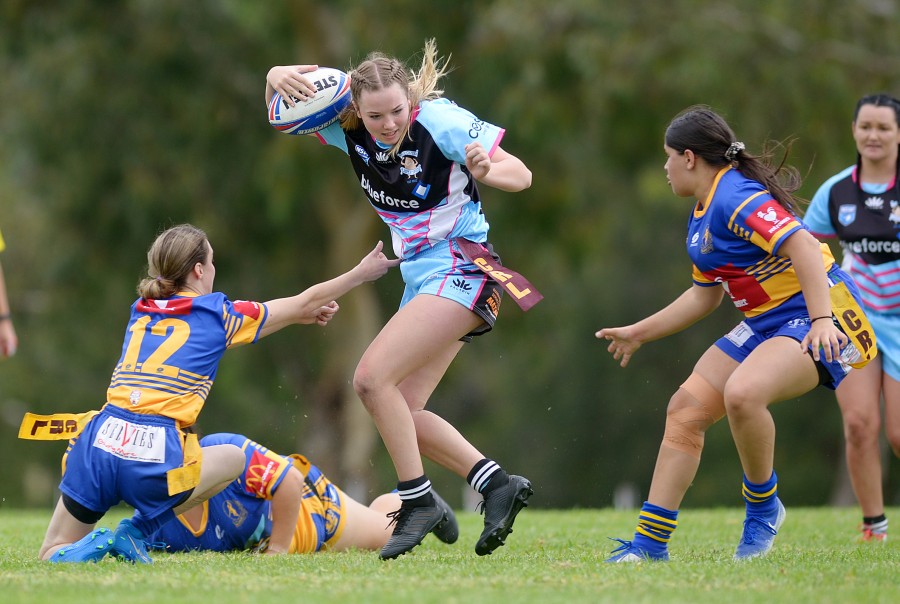 13th Apr 2021
The Spudettes got a taste of the try line in Saturday's second pre-season game against Narwan and turned it into a feast.
After heavy defeats in a trial against Kootingal and the first pre-season game against Inverell, the Guyra girls had not scored a point.
That changed in a big way at Inverell on Saturday with Ashleigh Richardson posting the first of six tries against Narwan.
The second came from Rhylee Adams and Guyra had a halftime lead.
A neat penalty tap trick shot sent Taylor Waters on a long run to the line early in the second half, Sharnie Cullen sprinted away from even further out to make it four and Richardson picked up a loose ball to stroll in for her second to make it five tries for the Spudettes.
Cullen then scooted from close range to complete the six tries to three victory.
Unfortunately the Super Spuds couldn't replicate their results.
They left their fightback too late against Inverell and then ran out of steam completely against Narwan.
Rheece Handebo ran the length to score on halftime in the first game but only after the Spuds let in two Inverell tries.
Tommy Cleaver's try in the second half gave Guyra a sniff but the Hawks ran out three tries to two winners.
Russell Burnham's try was the only bright point in the loss to Narwan.
Both teams will head back to training this week before Saturday's final pre-season event, also at Inverell.
When the premiership commences on May 1, Guyra will head to Glen Innes for round one, while Narwan will visit the New Red Hill on May 8 for Guyra's first home game.