Caspers season kicks off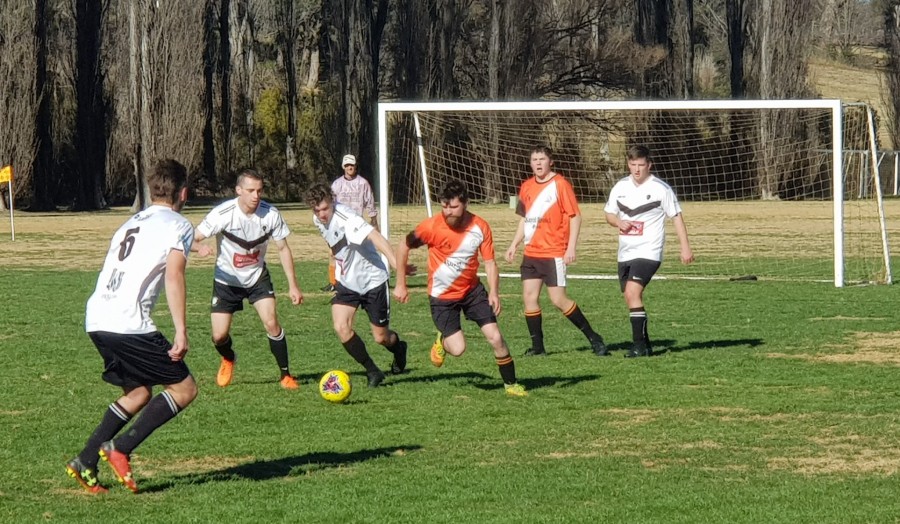 21st Jul 2020
Last weekend Guyra United seniors kicked off their season playing in the Belgrave Cup/Consulation Cup. Guyra had a great turn out, with 20 players pulling on their boots for the season opener. East Armidale forfeited the first game giving Guyra a win and the Caspers progressed straight into the Belgrave Cup. The next game on Saturday was against a very competitive South Armidale first division side. The boys and girls played very well with a very little amount of training and unfortunately they went down 4 – 0. Our very own Ashley 'the flash' Holt scored the very first home goal of the season.
On Sunday Guyra took on DK first divison, another very competitive team, and only just lost 2 - 0. The second game of the day the Caspers had a 1 all draw with a very handy South Armidale 2nd division side. The first win of the season came against another strong South Armidale 2nd division team, with a final score 3 – 0. Goals scored were from Rexly Tasso, Matt Sisson and Norman Miniti. The final game of the day was against South Armidale 1st division premier league and Guyra lost 2 - 0.
It was a great start to the season for the Caspers. The senior competition will kick off this week and will go for 14 weeks finishing on October 31st.
Bring on the season and the best of luck to our Senior players.
Guyra United Soccer
Club Committee.