Spuds topple Warialda after shaky start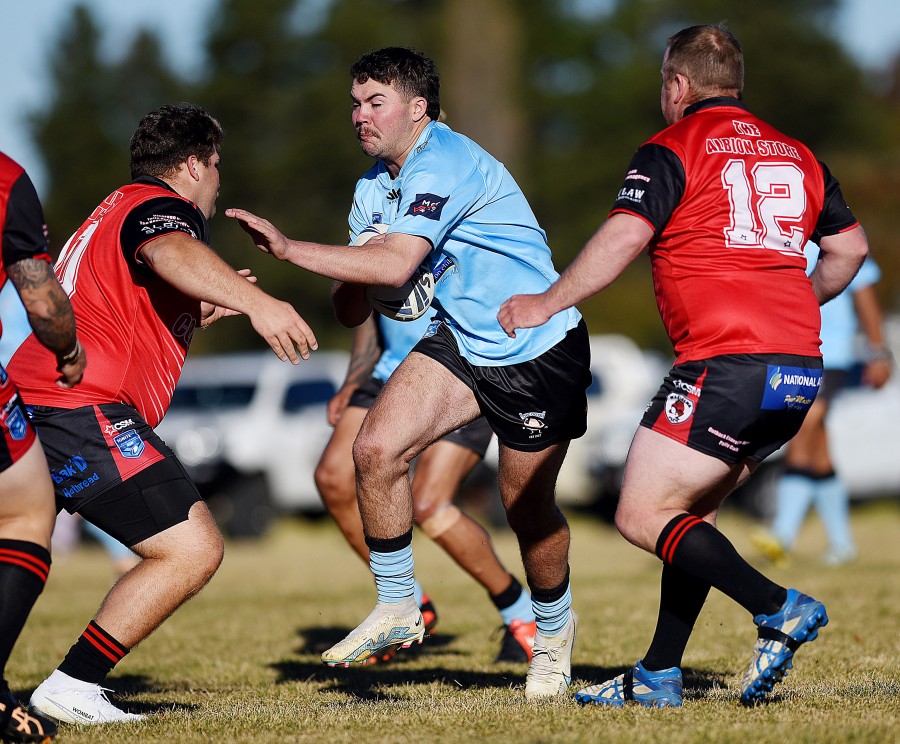 21st Jun 2023
A dominant second half helped save the Super Spuds from a shaky start against Warialda on Saturday.
Despite scoring first via Wes Kelly, the Spuds made hard work of it as the Wombats scored twice to lead 8-4.
Mark Walker put Guyra back in front with the first of his three tries and Corey Torrens ran in his first to get the Spuds back on top at 16-8 at halftime, but it was far from an impressive 40 minutes from the home side.
When Warialda scored first in the second half the alarm bells were ringing, especially when the visitors went back on the attack soon after.
This time they spilled the ball and Torrens scooped it up and took off, before handing it to Walker for the try.
That turned the game completely as Walker scored again, Torrens added his second and Jayden French crossed to blow the score out to 38-12.
Brock Laybutt finished the next long break before Warialda scored a consolation. Alistiar Connors then ran in one of his own to finish the scoring at 50-16.
Beau Orchard (3), Mark Walker (2) and Dylan Sutton (1) scored club points, while Torrens, Taylor Brennan and French also performed well.
Earlier the Spudettes went with Warialda for most of the leaguetag clash, but fell away at the end.
Guyra dominated the first half but only had one try to show for it through Kayla Kim-Moran.
The Wombats scored right on halftime to lead 6-4.
Kyiesha Landsborough touched down in the second half to give Guyra an 8-6 lead, but the Wombats ran in two tries to take the game 16-8.
Ash Richardson (3), Kiarna Landsborough (2) and Kyiesha Landsborough (1) took the club points.
Next week the Spuds head to Uralla.
The club is also holding a fancy dress party on July 15 at the bowling club.
Entry is $10 with finger food, entertainment, lucky door prize and best dressed awards.