Veterans Open a great success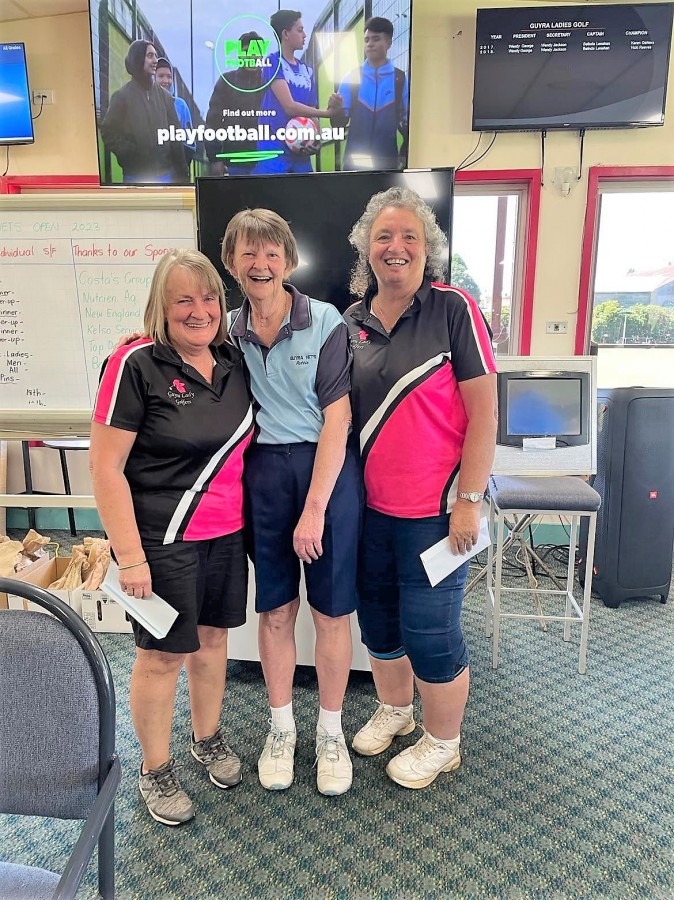 14th Mar 2023
What a great two day carnival put on by the Guyra Veteran golfers for our annual open event. On the Monday it was the 4BBB medley challenge and 44 players turned up to contest it with visitors from all over turning out to play.
What an awesome event. Morale in the club is tremendous at the moment, the course is great and all seemed to have a top day.
The winners on the day were a very popular two local ladies, Kerry Bull and Shona Mulligan with a fantastic score of 44 points. Col Walls and Phil Devlin, try as they might, couldn't peg them back. They came in just behind with 43 points and very happy to be runners up.
The longest drives went to Kerry Bull for the ladies, and Ian Taylor for the men. Nearest the pins were Kerry, Greg Constantine, Shona Mulligan and John Prisk.
Tuesday was the Guyra Vets open. About 80 players for this one and a hugely successful day. The weather was great once again and the course playing brilliantly. The ladies winner was Jenny Rogers scoring a great 36 points, followed very closely behind for the runner up Pip White.
Men's A grade Winner was Ian Taylor on 37 points and the runner up on 36 points was Wayne Brennan. B grade went to Tom Crozier on 34 points to runner up Rory Gibson on 33. C grade winners and the two best scores of the day went to Phil Devlin with 38 points to runner up Len Stanley, also on 38 points just missing on a count back. Worthy of a mention was Jim Betts with a very good 37 points just missing out on a place.
Longest drive for the ladies was Shirley Bruce and for the men Ian took it out for the second day. Nearest the pins were Wendy George, Jenny Rogers, Col Berry and E Hepi.
The two days were so good thanks to the small group of hard workers that make it that way, from those organising the morning teas to the running of the golf. I'm not going to try and name you all but thank you so much, these days wouldn't happen without you.
Guyra pennants day is our next big event and that is now on the 13th of April.
Drake.