Cricketers named best senior local squad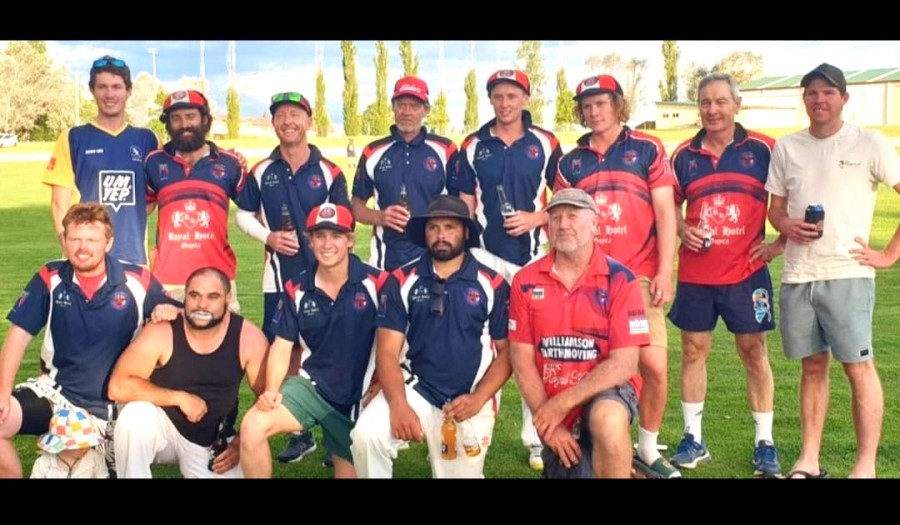 21st Nov 2023
Congratulation to the 1st Grade T20 team, last year's premiers, who were named as the Armidale Regional Sports Council/New England Trophies best Senior local squad at the New England Sports Awards last week.
Guyra Cricket Club welcomes the support of the Royal Hotel as their major sponsor for the 2023/24 season. Thanks to Paul and Garry for their continued support of sport in our town.
The club recently purchased a new roller to assist in the preparation of the wicket at Ted Mulligan Oval and their support helps to ensure we are able to provide the best experience for local players and visiting teams.
Under 11s Guyra 73 defeated by Hillgrove Colts 117. Batting Flynn McFarlane 112, Matthew Sauer 8*. Bowling Chaise Martin 1/12, Peter Grills 1/18, Edward Newberry 1/4 Matthew Sauer 1/11.
Under 13s – Bye
1st Grade Guyra 10/102 defeated by Ex Services 8/148. Batting Grant Ryan 48*, Mitchell Woods 15, Ben Jackson 8. Bowling Aidan Purvis 2/19, Michael Purvis 2/23. Charlie White 3/20. Fielding Charlie White run out.
3rd Grade Guyra 10/105 defeated by Easts Gold 9/136. Batting Tim Foster 50, Hugo Brazier 13, Mavric Foster 14, Dan Mitchell 9. Bowling Taylor Brennan 2/25. Derris Torrens 4/15, Lincoln Brown 1/15, Cooper Brennan 1/20. Feilding Cooper Brennan run out.
Next week Guyra !sts play Hillgrove at Lambert Park, 3rds play Walcha/Uralla at Jack Vallance Oval, Under 11s play Hillgrove Brumbies at Lions Park, Under 13s play TAS at Newling 1.