Win and a draw against Tiger/Roos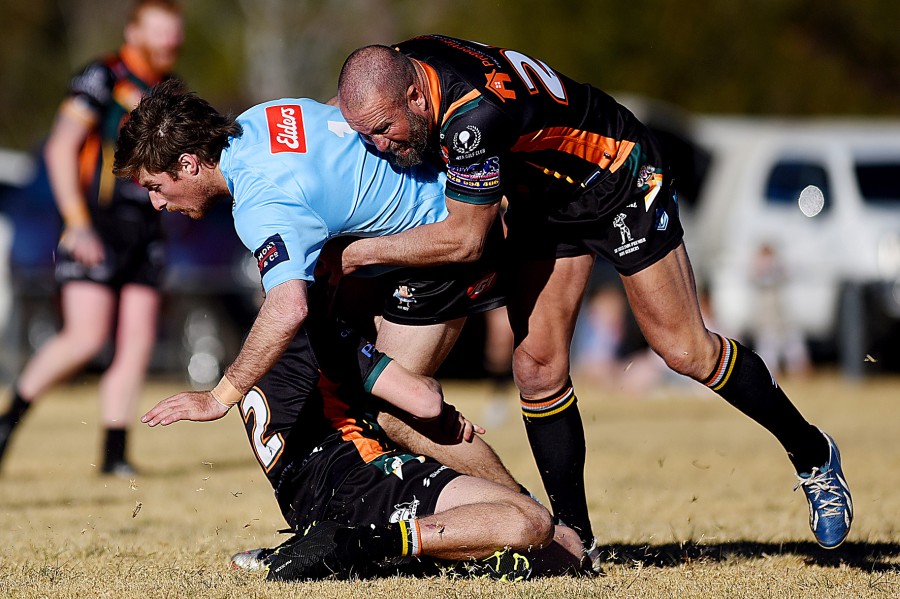 28th Jun 2023
This Sunday the old enemy Armidale comes to the New Red Hill to take on a Super Spuds side needing to re-find some form.
The trip to Uralla on Saturday ended with a win and a draw for Guyra, but the A grade clash was a little too close for comfort.
For every try Guyra posted in the first half the home side had a response.
Phil Quinlan, Hayden Strong, Wes Kelly and Jayden French went over for the Spuds but they only led 22-18 at the break.
The second half was a little different as Guyra raced to a 40-18 lead via tries to Jordan Moran, French and Strong, the last of these coming from a long run from Corey Torrens.
However, the wheels started to fall off late in the game with penalties mounting and a few injuries once again sapping the Spuds' energy.
Uralla/Walcha scored three tries of its own to cut the margin to eight, but Guyra held on in the dying minutes to win 40-32.
Taylor Brennan (3), Beau Orchard (2) and Wes Kelly (1) scored club points, while French, Dylan Sutton and Moran also had big games.
In the leaguetag fixture the Spudettes also started well to lead 6-nil after a Macey Clarke try.
Uralla/Walcha hit back from a bomb and then scored first in the second half to lead 10-6.
Natahlia Landsborough's try out wide got Guyra back level at 10-all and despite their best efforts the Spudettes couldn't find a winner and it stayed locked up.
It is the second draw between the two teams this year, but is enough to keep Guyra in the top four.
Ash Richardson (3), Ryla Munro-Cutmore (2) and Ellie Mitchell (1) earned club points, while Amanda Brooks, Sharnae Smith and Kayla Kim-Moran also performed well.
Beating the pie eaters this Sunday is now the main focus on what is the club's Sponsors and Old Boys Day.
Past players are encouraged to wear an old jersey while sponsors are invited to make use of the sponsors' tent for the day.
The bar and canteen will be open.
Check the club Facebook page for more information.