Close games at home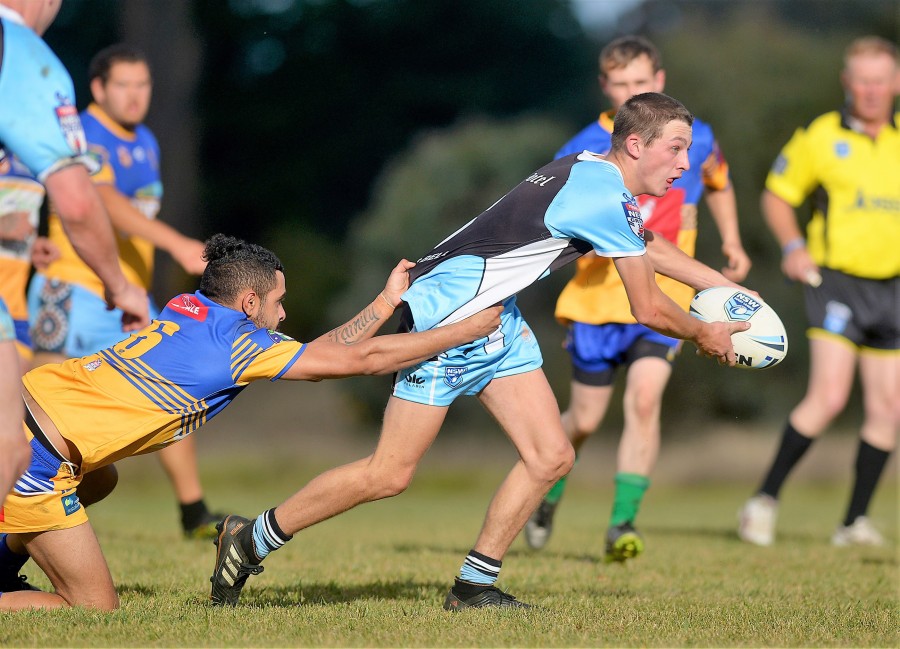 11th May 2021
Guyra could have easily come away with two wins from its first home game day of the season, but had to cop two close losses on the chin instead.
A late try to teenage man of the match Liam Whitehill wasn't enough to get the Super Spuds home as Narwan held on 34-32. It was Whitehill's second four-pointer for the day as he impressed at five-eighth in his first starting game in A grade.
Narwan led 18-6 at one stage with Bryce Johnson scoring Guyra's try, but James Williamson's try cut the margin to six at halftime.
Despite good tries to Beau Orchard and Russell Burnham to go with Whitehill's pair, the Eels remained out of reach.
Guyra's best were Whitehill, James Deaves, Williamson and Dan Clyde-Smith.
On a promising note, the teen brigade of Whitehill, Jack Armatage, Dylan Sutton and debutants Bailey Wilson and Taylor Brennan all stood tall in the top grade.
In the leaguetag, the Spudettes raced to a 16-4 halftime lead thanks to tries to Bea Roberts, Sharnie Cullen and Ellen Dunger and conversions to Britt Youman and Rhylee Adams.
It all fell apart in the second half, however, as Narwan ran in four tries to win it 24-16.
Taylor Waters, Roberts and youngsters Holly Peters and Pheobie Kennedy were among Guyra's best.
Both teams make the trip up to Ashford this Saturday, chasing their first wins of the season.