Vale Colin Gadd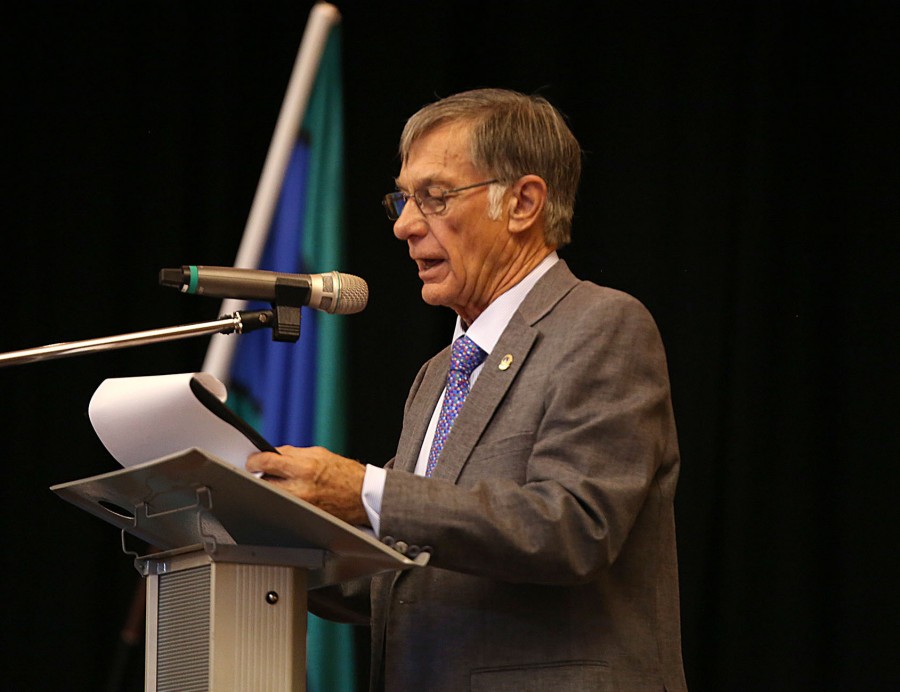 01st Jan 2020
Armidale Regional Council Mayor Simon Murray said the Armidale region has lost a strong advocate and one of its true champions in Colin Gadd who passed away on December 23rd. Colin was well known in the Guyra district having served as Principal at Bald Blair Public School and later working at Guyra Central School. He was also heavily involved in the sporting life of the town, an involvement which continued through his work as a soccer referee and cricket umpire.
"Colin was an active member of the Armidale community for over 30 years, particularly the sporting community, and served on the former Armidale Dumaresq Council for two terms," said Cr Murray.
"He will be sorely missed by many people in our community. He battled through a long illness but still continued to contribute to the community he loved and always with a smile on his face. He was often seen in the neighbourhood partaking in one of his favourite pastimes walking his dog and having a chat."
After leaving Armidale High School, Colin graduated from Armidale Teachers College, University of New England. He taught at many schools and served as principal of a number of central schools in the North West. On returning to Armidale with his family, Colin proved a popular casual teacher in Armidale and Guyra.
Colin was heavily involved in the local sporting community, including being an active member and chairperson of the Sports Council. He was a life member of Armidale District Football and New England Football Referees Association having served the region's soccer community as a player, coach, official, referee, referees coach and mentor. Colin was also a fixture on Armidale's cricket fields as an umpire.
He served as an Independent councillor on the former Armidale Dumaresq Council for two terms 2008 to 2012 and 2012 to 2016. He represented Council on numerous committees and, after the merger of Armidale Dumaresq and Guyra Shire Councils, he was a member of the Administrator's Advisory Committee.
As a Councillor, Colin was greatly involved with the Sports Council and Australia Day Committee. He was often Master of Ceremony at Australia Day celebrations.
In 2018, he was recognised for his contribution to the Armidale region with an Australia Day Award for long-standing services to the community and with a NSW Premier's award recognising his 40 years as a volunteer.
Colin held every board position at five different Lions clubs, including the role of regional chairman and president of Dumaresq Lions Club.
For many years, he also volunteered as a driving instructor as part of a scheme set up by Jobs Australia, UNE and Armidale Regional Council.