Spuds on fire in season opener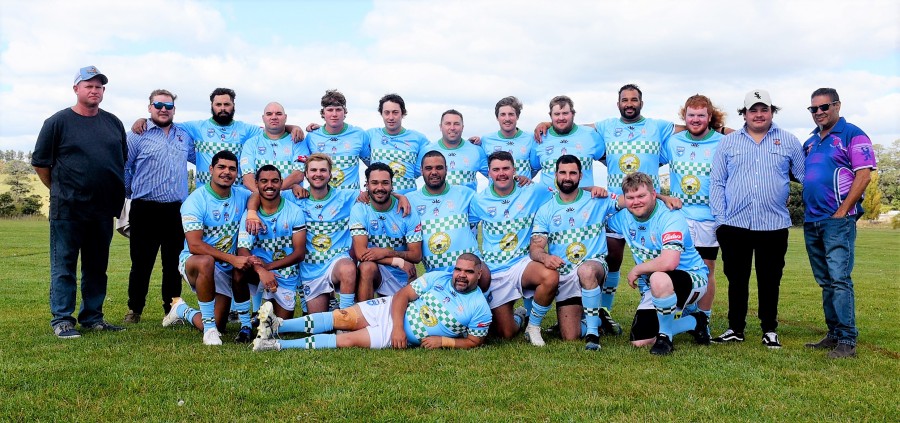 19th Apr 2023
The Super Spuds posted their biggest win in more than five years with an 88-6 hiding of Tingha on Saturday.
Playing in their special VRA uniforms, the Spuds were on fire with a 15 try effort to start the new season.
Centre Mark Walker ran in four of those tries, while Dylan Sutton, Alistiar Connors, Corey Torrens and Billy Youman all bagged doubles.
The other tries went to Brock Laybutt, Cody Clarke and Kyle Mongta.
Connors booted 14 goals, only missing once all day, for a personal points tally of 36.
Billy Youman was man of the match with James Deaves scoring two best and fairest points and Edward Pitt one.
Earlier, the leaguetag game went the other way with the reigning premiers from Tingha winning 32-8.
Amanda Brooks and Kiarna Landsborough scored Guyra's tries while the best and fairest points went to Bea Roberts (3), Rachel Coles (2) and Kelsey Holgate (1).
In the under 18s the Super Spuds took advantage of an under-manned Tingha with nine tries in a 50-22 win.
Robert Sisson scored a hat-trick, Oscar Atkin and Rave Brazier posted doubles and Angus Brazier and Tahmani Landsborough also crossed.
The jersey auction at the bowling club raised a massive $6,280 for the local branch of the VRA – a figure surpassing all expectations.
This Saturday the Super Spuds are back at home against Walcha/Uralla in leaguetag and A grade, while the under 18s face Glen Innes in what promises to be another big day.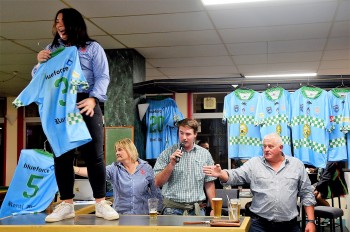 click for larger image