Spudettes celebrate second season win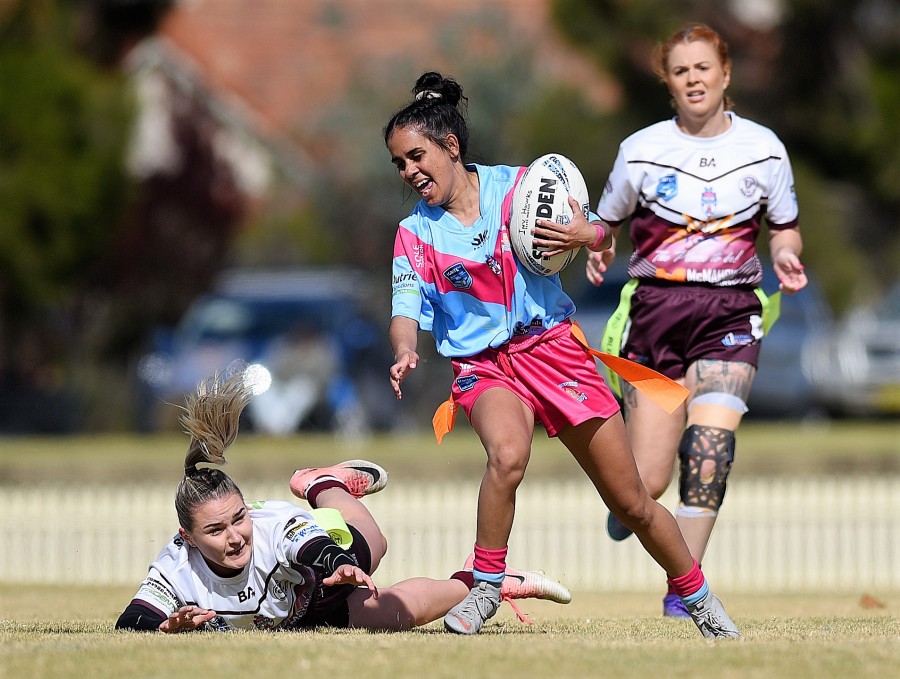 23rd May 2023
The Super Spuds were more like the walking wounded late in Sunday's A grade clash with Inverell and couldn't hold out a late charge by the home side.
Guyra's winning run came to an end as it gave up a 40-22 lead to go down 46-40 to the Hawks at Varley Oval.
Right from the start it was clear this would be a try for try game as Corey Torrens and Billy Youman scored two tries each to give the Spuds a 26-22 lead just before halftime.
Kyle Mongta crossed right on the bell to give Guyra a 30-22 advantage it sorely needed as the bench was reduced to a hospital ward.
Tahmani Landsborough opened the scoring in the second half and Kyle Mongta finished off another following a spilled kick, but he then joined the injured list.
A penalty goal extended the lead to 18 points, but heading into the last quarter of the game there was nothing left in the tank and the Hawks swooped.
Three tries and a penalty goal locked the scores at 40-all and then they won it with a late try.
Corey Torrens (3), Billy Youman (2) and Beau Orchard (1) picked up club points.
It was a better story for the Spudettes earlier in the day as they held on to win 12-10.
Kyiesha Landsborough scored early to give Guyra a 6-nil lead, only for the Hawks to run the next two tries to lead 10-6 at the break.
Guyra looked the better team, but it took a great try from Kayla Kim-Moran to edge in front in the second half.
The defence held up late and the Spudettes celebrated their second win of the season.
Kim-Moran (3), Lorissa Wilson (2) and Ash Richardson (1) earned club points.
The under 18s also impressed with a 40-10 win, highlighted by try doubles to Tom Lockyer and Rave Brazier.
The young Spuds led 20-nil at the break and, despite leaking two tries in the second half, they added four of their own.
Malekai Landsborough, Ben Reinke, Oscar Atkin and Robert Sisson were the other try scorers while Rave Brazier (3), Tom Lockyer (2) and Oscar Atkin (1) took the club points.
This Saturday the club is back at home with three grades in action, including the A grade top of the table clash against the Moree Boomerangs.