Spuds celebrate 2021 season as they prepare for Centenary Year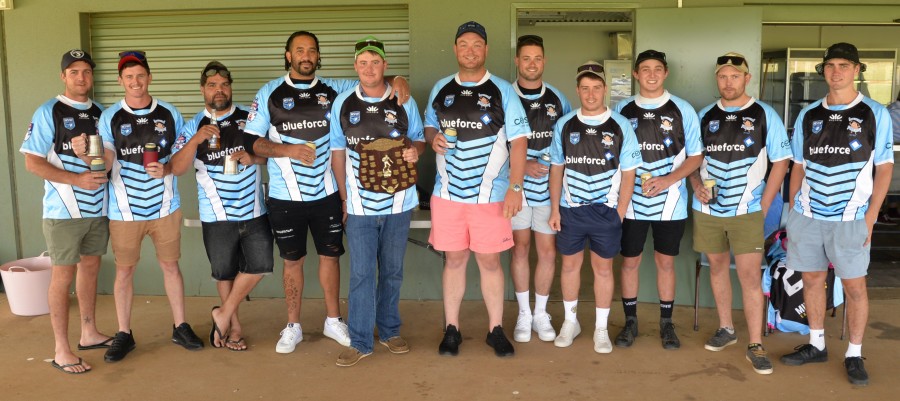 01st Feb 2022
The Super Spuds celebrated the 2021 season on Saturday, just in time to kick-start 2022.
The club presentations day saw awards handed out to some outstanding players and volunteers.
Beau Orchard won the major men's prize - the Bill Williams Memorial Shield as best and fairest - as well the players' player and leading point-scorer trophies.
Corey Torrens was leading try-scorer with 13, Cody Clarke was presented with the Peter Little Memorial Shield, Corby Kliendienst was named 'Top Gun', Lachie Williamson was chosen as most improved, Bryce Johnson won the coach's award and Jack Armatage was named rookie of the year.
Sharnie Cullen took out the major women's trophy - the Beryl Copeland Memorial Shield as leaguetag best and fairest.
She also shared the players' player vote with Ash Richardson, who was also picked as most improved.
Captain Taylor Waters took home the coach's award and shared the leading try and point-scoring trophies with Ellen Dunger. Rhylee Adams was named rookie of the year.
Coaches Anthony Dittman and Mick Shiner were honoured for their service, Robbie Cruickshank was named club person of the year for his game day work and a special presentation was made to Rhonda Youman and Anne Thrift for their hard work in the canteen. Players present also received their jerseys.
The club is now ready to launch into the centenary season. Training will start next Tuesday, February 8 from 6pm at the ground.
Any local business who would like to appear on the special 100-year team uniforms should contact the club ASAP via guyrarugbyleague@gmail.com or through the committee.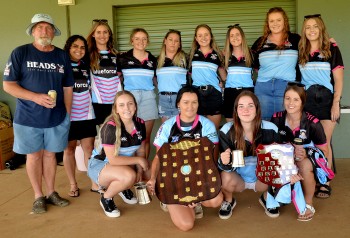 click for larger image