Soccer Club helps one of its own to go to Paris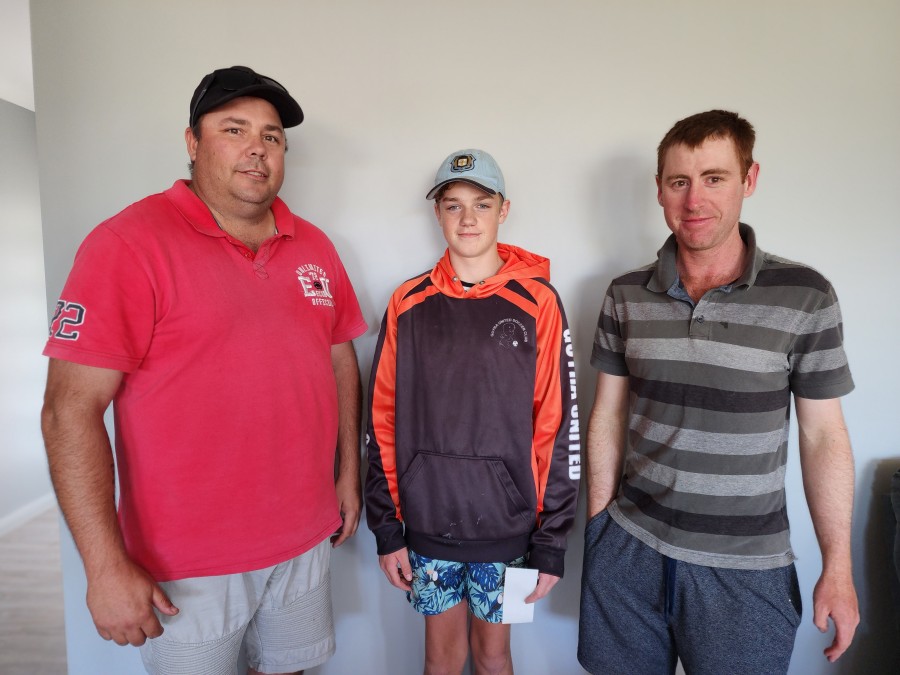 18th Jan 2023
Guyra United Soccer Club (GUSC) President Adam Brennan and Junior Convenor Mitchell Hope presented Eli McGinty with a cheque on Monday evening. This money will go towards Eli's trip with Wanderers Australia, playing soccer in London and Paris in late 2023.
Eli will take part in an 18 day tour which departs at the end of November. He will be playing several games in London and then in Paris against teams from other clubs in the areas. He will also have the opportunity to tour behind the scenes of an A league game and meet and be coached/ trained by professional soccer athletes.
Eli began his soccer career with GUSC in 2015 with the Under 6 Lazers and has continued to excel in the local competition, school competitions and with the PSSA North West Squad. GUSC are very proud of Eli's achievements and wish him well with his trip and the upcoming soccer season.
The family have set up a gofundme page "Eli goes to Paris" to help offset the costs associated with the tour.