Boomerangs in form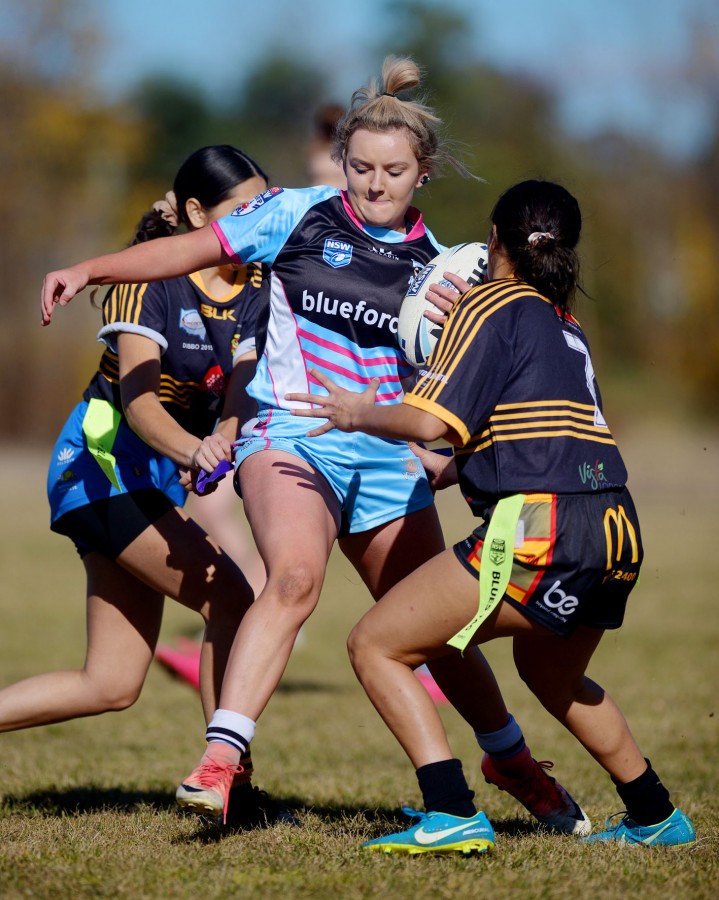 09th Jun 2021
The Moree Boomerangs showed why they are expected to win the Group 19 premiership again this year, but not before both Guyra sides began brightly last Saturday at the New Red Hill.
The Spudettes handled the Moree attack well in the first quarter of their game and it took some lucky tries to break their resilience.
It was 16-nil at halftime and 20-nil not long afterwards, but Guyra got on the board through an Ash Richardson try.
Despite having a lot of speed, the visitors only posted one more score to finish 26-4 up.
Rachel Coles was voted players' player just ahead of Taylor Waters, while the coaches points went to Sharnie Cullen, Richardson and skipper Britt Youman.
The club points were shared among Sophie Gaukroger, Rhylee Adams and Youman.
The men's game started in similar fashion with Guyra going toe to toe with the Rangs.
It was 4-all after Jake Deaves barged over from a penalty tap on is Spuds debut.
Two quick Moree tries ruined the good start for Guyra and there was another before the break to make it 22-4.
The Boomies ran away with it in the second half but Russell Burnham took advantage of a loose ball from a kick to get one back for the Spuds.It finished 44-10.
Cody Clarke stood up to the physical Rangs and earned the players' player award, as well as three points from the coach and the club.
Other individual point scorers included Beau Orchard, James Deaves and Lachie Williamson, while Jake Deaves, Bryce Johnson and captain Tommy Cleaver also put their bodies on the line.
Guyra's next game is an away trip to Inverell in two weeks.