Primary athletics and cross country results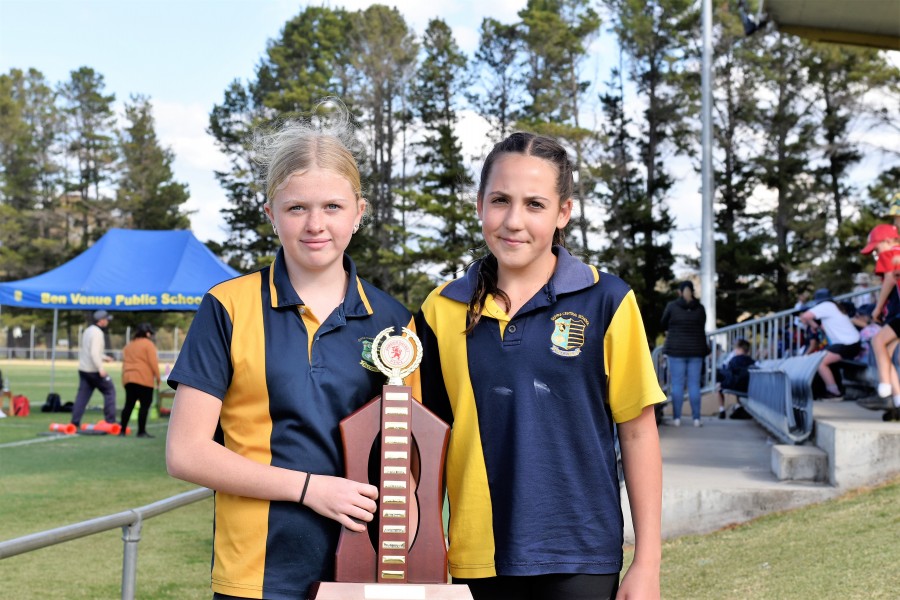 16th May 2023
Athletics
Guyra Central School held their annual Primary Athletics Carnival on Friday May 5th. This year they had amazing weather, and a good show of parents/carers attend to cheer our students on.
The student's commitment to 'having a go' in all events and working together with their House Groups - Malpas, Chandler and Nincoola contributed to fantastic results and a successful carnival. Nincoola was the winning house for the day.
Age Champions:
Senior Boy - Lincoln Atkin
Senior Girl - Sammy-Rose
Dowden
11 Year Boy - Brax Hutton
11 Year Girl - Manatu Ashman
Junior Boy - Corey Banfield
and Ashton Hutton
Junior Girl - Jessica Fletcher
and Annabelle Collins
2023 Records
Junior Girls Discus - Manatu Ashman
Senior Girls 200m - Sammy-Rose Dowden
Senior Girls Relay - Malpas
Senior Girls Long Jump - Oakley Brazier
8 years 100m - Ashton Hutton
11 Years 800m - Brax Hutton
11 Years Boys Discus - Ryan Vidler
Senior Boys 800m - Lincoln Atkin
Cross Country
Primary students ran in the annual Cross Country on the last day of Term 1.
Age Champions:
8/9 Boys - Ashton Hutton
8/9 Girls - Indigo Atkin
10 Boys - Corey Banfield
10 Girls - Jessica Fletcher
11 Boys - Brax Hutton
11 Girls - Ava Williams
12 Boys - Lincoln Atkin
12 Girls - Oakley Brazier
The top six in each age division were given the opportunity to attend the Armidale Zone Cross Country Trial which was held on Friday 12th May 2 at Bellvue Oval in Armidale.
Lincoln Atkin (12/13 Boys) and Oakley Brazier (12/13 Girls) won their age division and Sammy-Rose Dowden (3rd), Brax Hutton (3rd), Ashton Hutton (6th) all placed in the top 6 of their age division and qualified to attend the North West Cross Country Trial in Coolah in June.
In addition to this our 12/13 girls won their age division for the day. Each of our students who attended the event represented our school with pride and sportsmanship. They should all be extremely proud of their achievements.