Rugby League success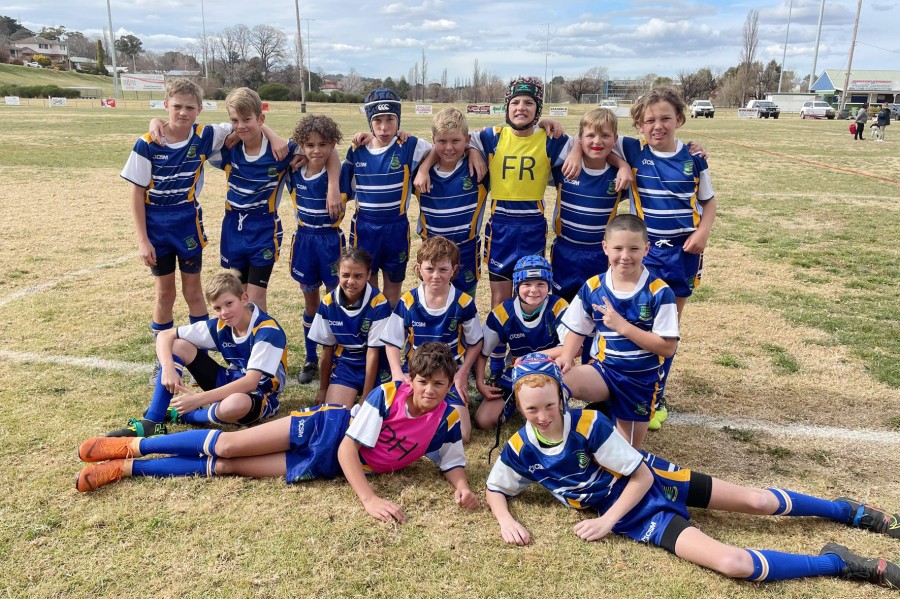 09th Jun 2021
On Wednesday the 2nd of June, the Guyra Central School's Primary Rugby League team travelled to Armidale to play against Armidale City Public School. Guyra put points on the board in the first 5 minutes with a try and conversion. They held Armidale out for most of the first half until Armidale scored right at the end. At halftime the score was 20 - 4 to Guyra.
In the second half and Armidale scored first, before Guyra lifted and put on three more tries and two conversions before the end of the game, bringing the score to 36-12.
Guyra played a fantastic game and would like to thank Tyson Fifita, Adrian Cameron, Miss Fletcher, Eunice and parents for coaching and the support on the day. Thanks also to thank Max Lockyer, Tom Ward and Riley Brandt for filling in for students that were out due to injury.
Guyra Central's Under 15s rugby league team have won the Country Cup zone competition and will progress to the Regional competition, defeating Armidale Secondary College, O'Connor Catholic College, Inverell High and MacIntyre. The under 13s unfortunately lost.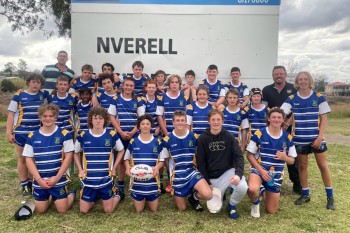 click for larger image