Guyra girls play grand final for Knights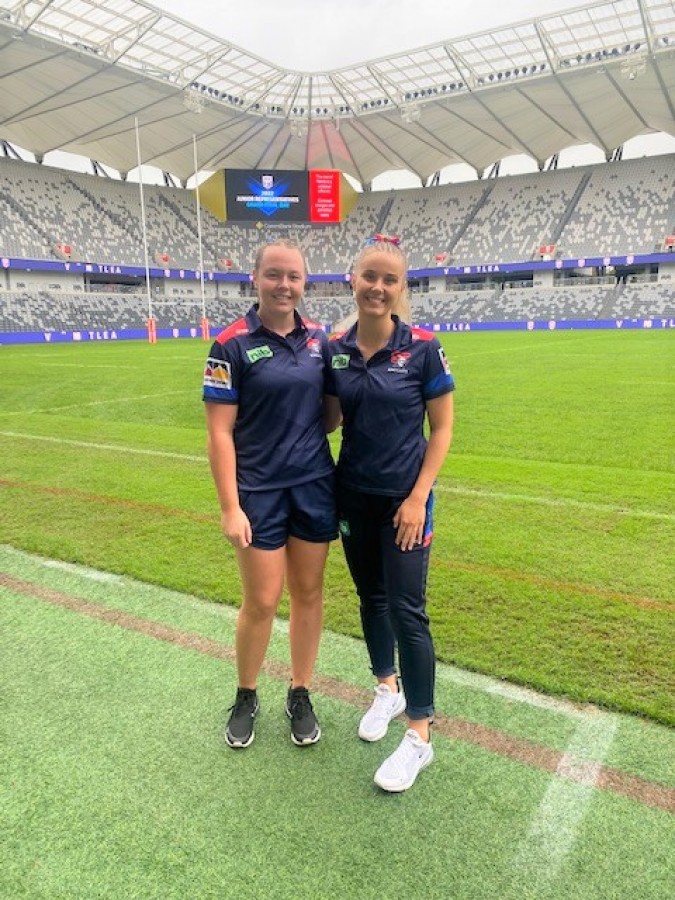 03rd May 2022
Two former Guyra girls lined up on the weekend as part of the Newcastle Knights Tarsha Gale Cup side that played in the Grand Final at Commbank Stadium.
Tori Brazier and Kasey Gaukroger were first selected in the Newcastle squad two years ago. The Tarsha Gale Cup is one of the main women's rugby league elite aged group competitions in Australia and is aimed at women under the age of 19.
Last season the girls were minor premiers but unfortunately lost their semi-final, so this year they had a point to prove and worked hard to make their dream to play in a grand final come true.
The team finished the regular season in third spot and defeated the Dragons 22-20 in the first week of the finals. The side booked their spot in the grand final after a thrilling come-from-behind win against the Parramatta Eels in the Semi-Final.
From the beginning, both teams were determined to not let the other team score. The Roosters were first to break the line and scored under the post to take the lead 6-0 and they carried this into the half time break.
The Knights came out fired up after the break and within five minutes scored two tries, one which saw Kasey score in the corner. Unfortunately, they could only convert one out of the two and the score was 6-10. The Roosters came back in the 39th minute to score again under the post to take the score to 12-10.
Tori and Kasey both played their hearts out and are very thankful for the opportunity that they have had. The girls would like to thank everyone for their support over this time.