Junior Soccer concludes for 2020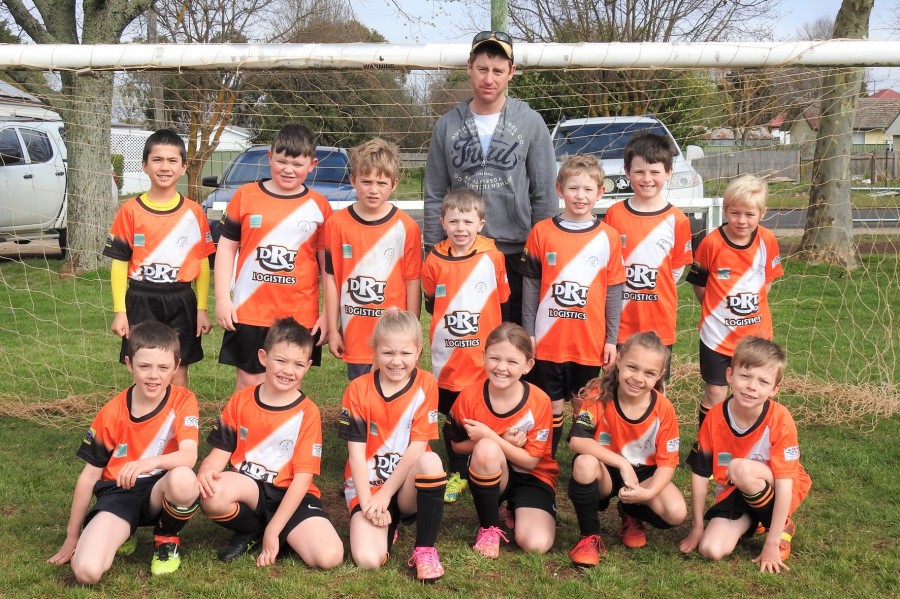 22nd Sep 2020
Last weekend Saturday, 19th September 2020 the Guyra United junior teams played their final game for the 2020 season. We hope everyone has enjoyed their shortened and slightly different season. Although covid had an effect this season has still turned out to be an excellent year. We hope to see you all again next year and would like to thank all the parents and children for their participation this year.
This year was the first year we participated in the Sport UNE competition and what a success it was. Our club would like to thank Alan, Graham and the rest of the Sport UNE team, we appreciate all the time and effort you have put into getting this competition up and running with such a small time frame. You guys have done a great job in getting our children out there on the fields.
A massive thank you to all our junior sponsors; DRT Logistics, Simpson's Earthmoving, Tuckeroo Macadamias, SA & RA Tibbs and Highland Petfood your continued support for our club is greatly appreciated and without it our children wouldn't be able to play the sport they love.
A special mention to all our junior coaches for all their time and effort this year: Stephen Kliendienst, Mitchell Hope, Adam Brennan, Taylor Brennan, Michael Colvin and Craig Lockyer I know all the parents and children are beyond thankful for all you have done.
Junior presentation will be held this weekend Saturday, 26th September 2020 starting at 11am. Covid guidelines MUST be followed; therefore, the Guyra United soccer club will have a Covid plan in place. All junior jerseys that have not yet been returned MUST be returned at presentation.
After presentation both our senior teams will play their final home games of the season; 2nd Division VS South Armidale yellow at 1pm and 3rd Division vs South Armidale at 3pm if you wish to stay and support our seniors. This day will be dedicated to all our 2020 sponsors. Thank you again to DRT Logistics, Simpson's Earthmoving, Tuckeroo Macadamias, SA & RA Tibbs, Highland Petfood, Fourways service centre and the Royal Hotel. Your support for our club is more than appreciated.
Again thank you to everyone for their support and participation. See you all next year.
Guyra United Soccer Club.