Brooke off to State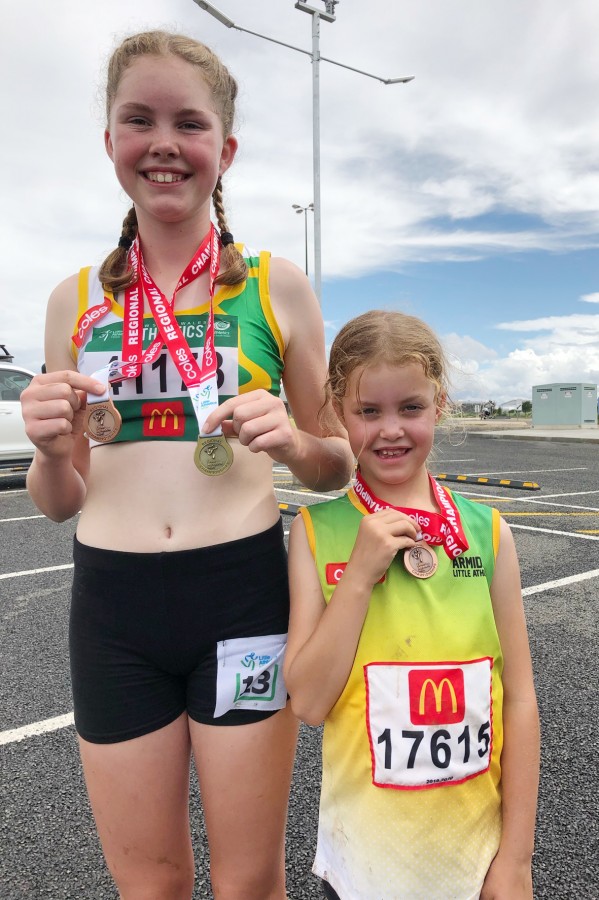 18th Feb 2020
Two Guyra athletes competed at the Regional Little Athletics carnival held in Tamworth last weekend. Sisters Brooke and Scarlett Newberry competed on the new track, with some good results.
Brooke Newberry won gold in the under 131500m walk in a time of 8.26 and is off to State Little Athletics championships which will be held in March. She also came 3rd in 800m, 5th in 100m and 6th in Javelin. Younger sister Scarlett competed at her first regional carnival placing 3rd in under 8 long jump, 5th in the 70m, 5th in 60m hurdles and 5th in 400m.
Brooke has been race walking since she was nine and this was her first gold medal at the regional championships. They both do athletics in Armidale on Wednesday afternoon, alternating weekly training sessions between skill development and competition.
Brooke also does a training session for walking during the week and will step up her training until the State titles on March 14th and 15th. Athletes need to place in the top two in the region to go to State and this will be the 5th time Brooke has made it this level.