Sports reports December 15th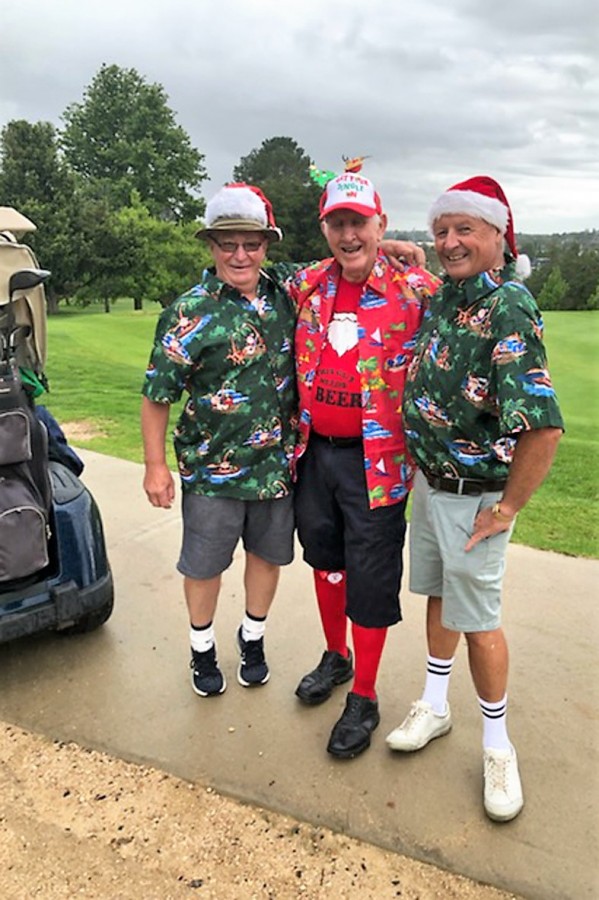 15th Dec 2021
Rugby League
The Super Spuds will be holding their Christmas party and awards presentations this Saturday, but after that the focus will shift to 2022.
Applications to coach the men's and women's teams close on December 31, as do expressions of interest in being a uniform sponsor for the centenary season.
Would-be coaches should apply in writing by that date.
Sponsors are also asked to submit a letter to the club.
In such an important and historic year in the sport's history in Guyra, positions on the centenary jerseys and shorts should be in high demand.
All applications and expressions of
interest can be emailed to guyrarugbyleague@gmail.com or provided to a member of the committee.
All 2021 players, sponsors and volunteers are welcome to attend the presentation from 1pm at the ground this Saturday.
Barbecue lunch is provided. Drinks will be available for purchase or BYO.
Midweek Golf
Update on our current status for midweek. Obviously, due to the weather not everyone has played BUT we have 25 out of 60 score cards in. If, before Christmas another 15 people, who haven't played, can get their nine holes played and a score card in then we will be able to count these points. So, if you can organise to play then please have a go.
Otherwise we start afresh on Monday 17th January, ready and rearing to go. Happy Christmas and a safe New Year to everyone.
Middy
Ladies' Golf
No golf was played last week because of the rain and wet course. This week is the the Ladies Presentation Night. The lady golfers would like to thank all the sponsors and trophy donors for their ongoing support this year.
Next week is an American Foursomes with Kerry Bull as the starter and sponsor. This will depend on the condition of the course.
Birdie
Vets Golf
Last week was another wet week with very little golf able to be played. Nevertheless seven Vets attempted to get a game in.
Four managed to get 12 holes in at the Guyra course until the rain finally won the day, but 3 players travelled to Armidale and played in their Vets Christmas Special Ambrose. Armidale was not interrupted with the rain and their day was a great success with 70 players enjoying the Christmas cheer. Guyra's Herb Wilson won the Best Dressed for the day.
This week we played our Chrismas Special 4 Ball playing for hams and other prizes sponsored by David Wilcox and NSWVGA with their Grass Roots Prize Scheme.Thanks David.