Sign up for Junior League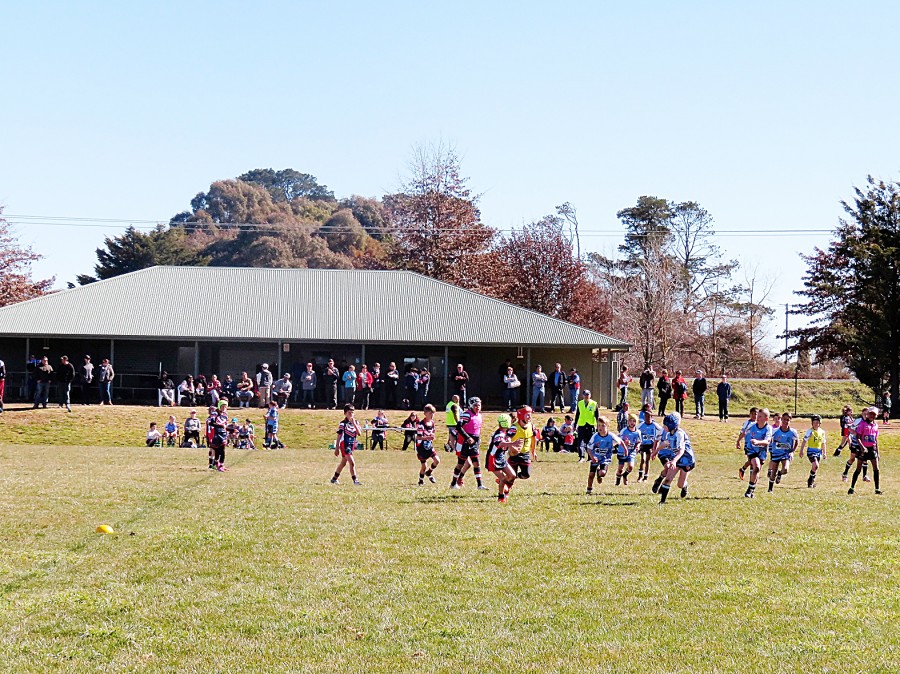 22nd Feb 2022
Guyra Junior Rugby League will hold a registration day on Thursday 3rd March at the Guyra Sporting Complex (Truckstop) starting at 4.30pm. All players interested in playing for Guyra this year are urged to come along to find out what the club has to offer. Club Officials will be on hand to answer any questions and help register players through www.playrugbyleague.com
The Committee are looking forward to seeing current and new players turn up ready to prepare for the 2022 season. As well as players, volunteers are needed to run a successful season of football. The club are also seeking parents/carers or anyone from the community to volunteer as League Safe and Sports Trainers. The club will pay for your training and provide all that is required. If you are interested, please contact the club (details below).
Coaches are still needed for 6yrs, 8yrs, 10yrs, and Junior Leaguetag – if you are interested in applying please contact Gina Lockyer.
The season's opening games will be at Glen Innes for the annual Gordon Creighton Cup on Saturday April 2nd. This will be an opportunity for anybody who is unsure to 'Come and try' junior league and then decide if they want to continue with the rest of the season. Intending players will need to register prior to this day.
The competition proper begins after the Easter school holidays. Players are urged to register at www.playrugbyleague.com as soon as possible so that teams can be formed (the active kids voucher can be used to register). All enquiries to Gina Lockyer (President) by email to ginaguyrajrl@gmail.com or phone 0427 332 037 or via facebook (@guyrajuniorrugbyleague)
The Greater Northern Tigers' junior sides were in action again on the weekend at Mullumbimby. The under-16 and under-18 outfits were up against the Northern Rivers Titans.
The Under 16s, with Guyra representatives Brodie Campbell, Oscar Atkin and Archie Dowden celebrated a 16-10 win, while the Under 18s featuring Guyra's Billy Youman went down 32-26 in the Laurie Daley Cup game, with Youman earning the players' player award for a non-stop effort in attack and defence.
The boys will be back in action this this weekend when they take on Newcastle in Tamworth on Saturday 27th February – they would love to see some hometown support on the sidelines.