Guyra United hand out awards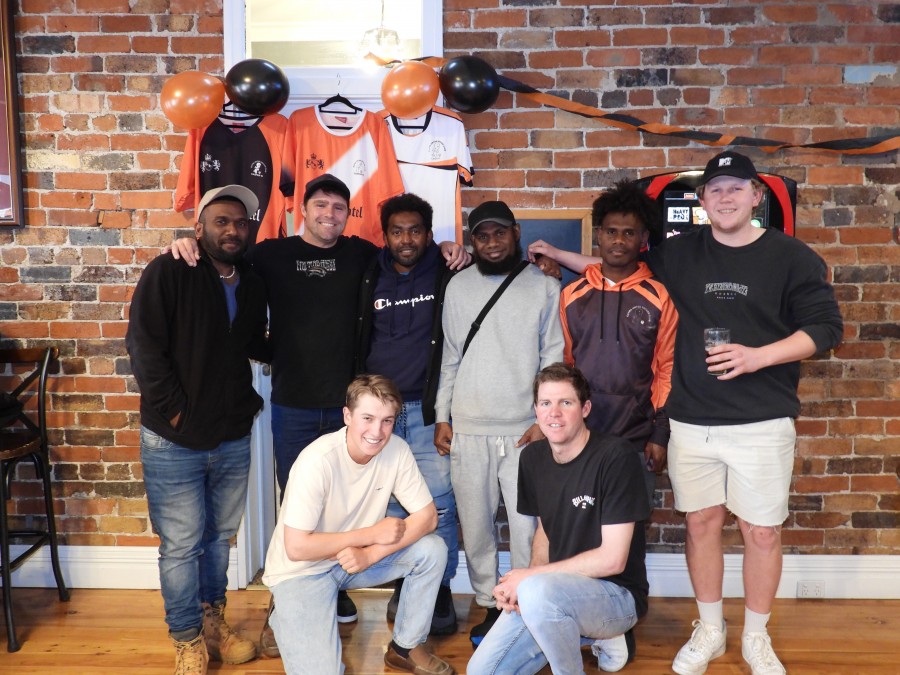 11th Oct 2022
On Saturday, 8th October, the Guyra United Soccer Club held their senior presentations. It was a great afternoon held at our major sponsor the Royal Hotel.
Second Division awards went to Robert Sisson for Coaches award, Norman Miniti for Player's Player and Joey Ryan for Best and Fairest.
A big thank you to all our second Division players and coach Blake Handebo for a great season. They started their season rough, by not winning a game in the first half of the season. As the season went on they began to work as a team, becoming more competitive and by the end of the season they had made the semi-finals finishing third on the ladder.
Unfortunately, in a very controversial game, they were knocked out in the first semi final against Demon Knights, but what a great season you all had.
Fourth Division awards went to Cooper Brennan and Kye Raper in a tie for most improved, Brett Little and Ashley Holt for Player's Player and Jaymie Donnelly for Coaches Award.
Fourth Division had a bit of a tough start to the season as well, starting their year in 3rd Division until the draw was split and they were placed in 4th Division. The players then started to gel as a team and played well until the end of the season winning majority of their games and finishing second on the ladder at the end of the season.
Losing their first semi to Armidale City West Side they had another chance at home against East Armidale who defeated South Armidale the week before. You could not have seen a more interesting and nerve racking game as the Caspers lead 2 nil with 10 minutes to go. East Armidale then scored two quick goals to even the match at fulltime. Extra time could not separate these two teams, as they then had to go into penalty shootouts.
Guyra had the game won by a save from goalie Stephen Kliendienst but unfortunately a call from the referee gave East Armidale the opportunity to retake the shot. The goal was then scored and a save from East Armidale's goalkeeper put all the pressure on the Guyra keeper who unfortunately couldn't save the following goal. What a great first season for a team with a mix of younger and older players.
A big Thank You to the Royal Hotel Guyra for your continued sponsorship this year and in previous years, your support is much appreciated!
A special Thank You to the Guyra United Soccer Club Committee Adam Brennan, Hayden Raper, Nikki Mendes, Robert Waters, Jo Dullaway, Adam Litherland and Blake Handebo. Without the hard work and dedication of you all there would be no soccer club. You all do a great job and run an amazing club, so Thank You.
Soccer Club 100 Club winners 1st Rex Chapman, 2nd Adam Brennan and 3rd Troy Martin.