Narwan too good in major semi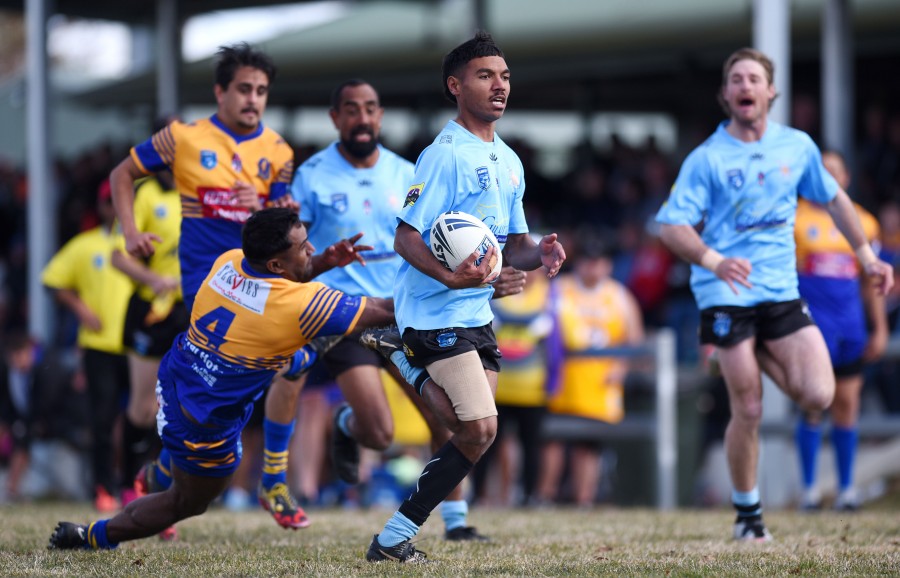 15th Aug 2023
The Super Spuds will have to do it the hard way after falling short against Narwan in the major semi final on Sunday.
Yet another four-point result went the way of the Eels after Guyra gave up a 12-nil lead.
Tries to Alistiar Connors and Corey Torrens in the first quarter of the game was a just result for a strong start, but the lead could have been bigger.
When Narwan did get some ball it made it count with two tries of its own and Guyra's lead was back to two points.
Dylan Sutton scored in the left corner to re-assert some Guyra momentum before halftime, but once again the visitors hit back after the break this time the two Eels tries in a row put them up 20-18.
Wes Kelly edged Guyra back in front at 22-20, but Narwan scored again to lead 26-22 and, despite several close calls, the Spuds couldn't find the try they needed in the dying minutes.
They will have to beat Inverell at the New Red Hill on Sunday to get another chance in the grand final.
It was a similar situation for the under 18s with an early lead not enough against Glen Innes.
Oscar Atkin crossed almost immediately for Guyra, but Glen levelled at 6-all.
Ryan Jones scored on the last tackle to put Guyra up 12-6, but Glen not only hit back with another try, but scored in the last minute of the half to take an 18-6 lead.
The Magpies then seized the game by the throat with two more tries to lead 28-12.
Guyra fought back through Ben Reinke and Oscar Atkin, but the comeback ended when Glen scored late to seal it 34-20.
The young Spuds will have to get past Narwan on Sunday to make the grand final.
The bright part of the day for Guyra was a great performance by the Spudettes to quality for the new Group 19 Plate grand final.
They ran in five tries to beat Walcha/Narwan 26-nil to book a ticket for grand final day.
Kiarna Landsborough and Rachel Coles crossed to give Guyra a 10-nil advantage at halftime and then Kyiesha Landsborough scored the two tries of the match in a row to add to the tally.
Ash Richardson sealed the game with the final try and the Spudettes will now await the winner of Walcha/Uralla and Narwan.
Tingha beat Warialda to reach the main leaguetag grand final.
Guyra will host Sunday's preliminary finals with four games, the first kicking off at 10am.