Country Champs success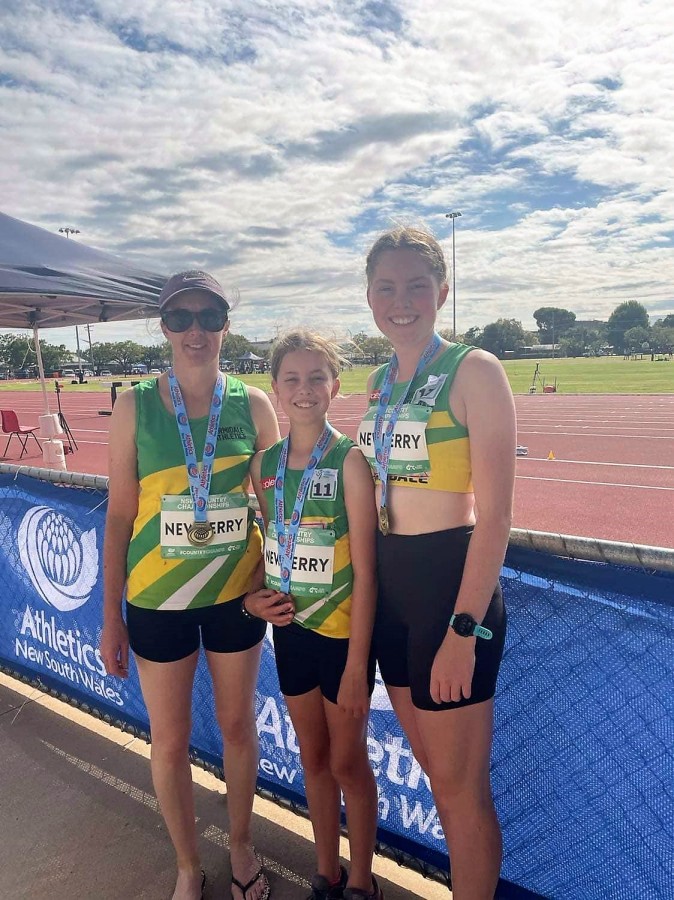 18th Jan 2023
The Newberry family from Guyra have cleaned up at the Country Championships in Dubbo!
10 year old Scarlett won bronze in the under 14 1500m race walk, while Brooke won Gold in the under 18 3000m race walk. Brooke also won gold in under 17 2000m steeplechase.
Mum Mandy won Gold in the 40-49 3000m race walk and Gold in the 40-49 2000m steeplechase.