League Tag Gala Day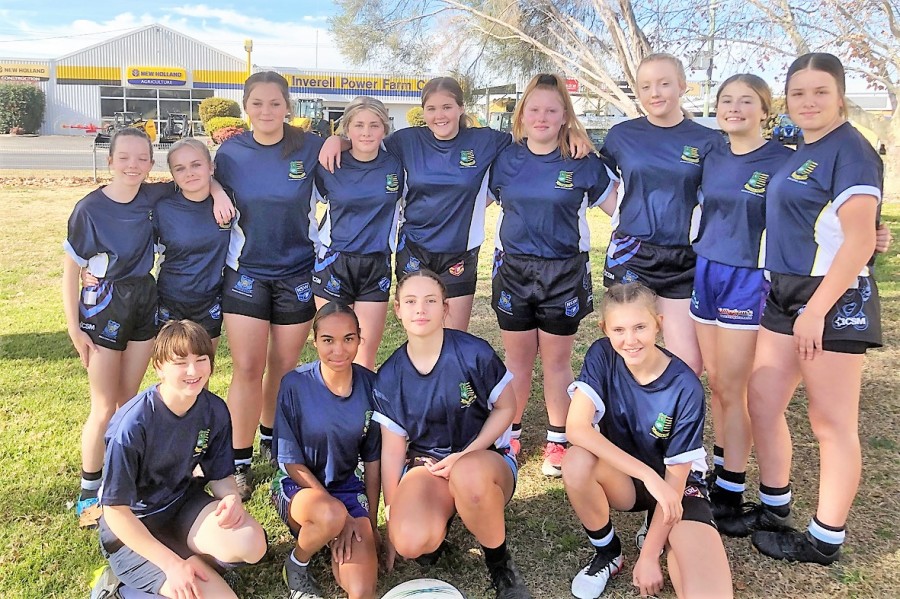 03rd Aug 2021
On Wednesday June 23, a group of 13 students in years 7-10 at Guyra Central School came together and made an open's team to travel to Inverell and compete in a League Tag Gala day against Glen Innes, Macintyre and Tenterfield High Schools.
A shaky first game playing Tenterfield, the game ending in a 4-2 score, Tenterfield way. After discussing and thinking how to improve they played against Macintyre high. With the help of communication and coming together as a team, we finished the game with a 5-2 lead. At the end of the day we had a friendly game against Glen Innes. While the fun is all around, Glen takes a 3-1 win.
It was a great day of sport and the girls are looking forward to playing some more footy. Congratulations to Tahli Smith who was nominated "Players Player". Thanks also to Eunice Blair and Mrs Ryan for organising the day.