Nail biting victory for Guyra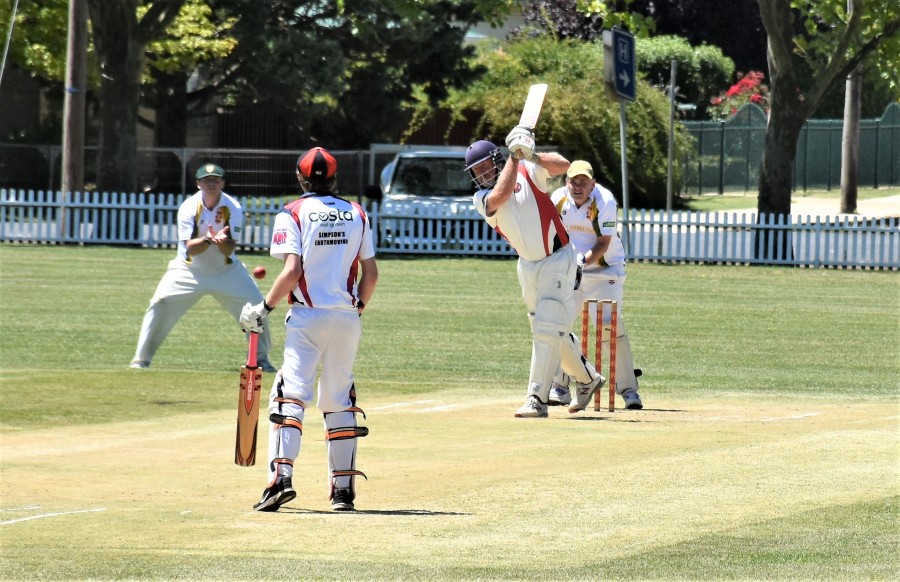 26th Jan 2021
Guyra's first grade cricket side triumphed over Hillgrove on Saturday in a game that came down to the wire. With some of their regulars out this week they had to call up players from the lower grades.
Guyra got off to a rocky start losing early wickets to be two down with just 9 runs on the board.
This brought Joey Ryan out to join father Grant in the middle and the pair steadied the ship. Another couple of quick wickets turned the tables again with Grant (27) caught and Joey (21) unlucky to be run out thanks to a direct hit to the stumps.
Matt Jackson looked like making quick runs, hitting one over the boundary before falling lbw for 13. At 5/68 Guyra were looking to be in trouble, but lifted with the help of Oval namesake Ted Mulligan who arrived to watch the game.
Making his debut in first grade Jim Lenehan made a respectable 18, before Matt Simpson and Mitch Woods combined well taking the score from 99 to 185. Matt departed with 38 and Jake Ellis came out and supported Mitch who ended the innings with his best score of the year to finish on 92 runs.
Guyra's total of 8/243 was going to be hard to beat, but Hillgrove did not go down without a fight. They batted out their overs. losing five wickets and falling just 17 runs short with 226.
Wickets were shared around with Mitch Woods, Jake Ellis, Heath Dowsett, Joey Ryan and Tim Foster taking one each.
Hillgrove turned the tables in the lower grades defeating thirds in the T20 Grand final and decimating a depleted second grade side.