Guyra boys take part in rugby carnival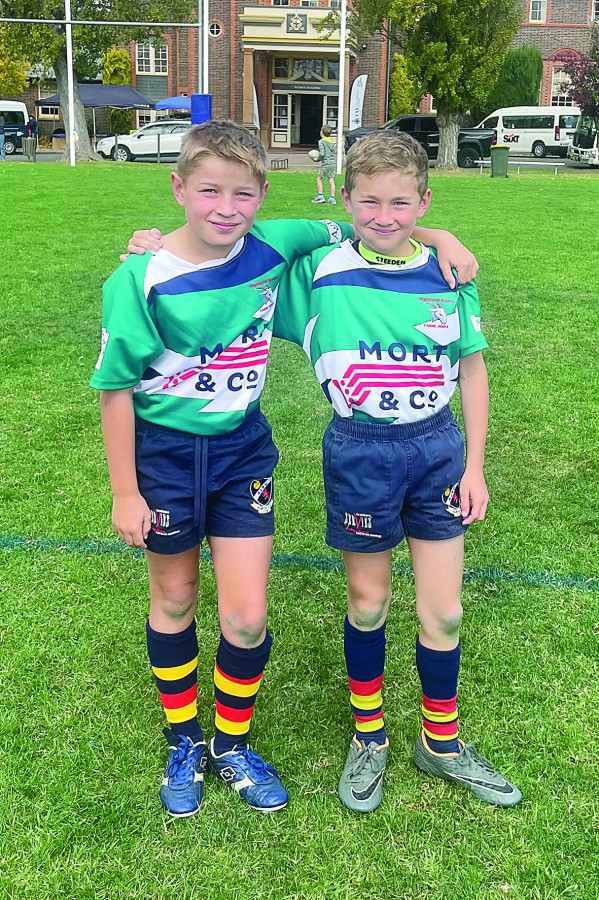 03rd May 2023
Three Guyra boys were recently selected to play in the Highland Goats Barbarians rugby team. Billy Ryan and Christopher Welsh joined a team made up of players from Armidale, Narrabri and Inverell. Darcy Sisson was also selected for the team, but was unable to play due to injury.
The team took part in the The Armidale School (TAS) Rugby Carnival, which was played on Saturday 22nd and Sunday 23rd April. The carnival is the largest Under 12s rugby carnival held in Australia, attracting young rugby enthusiasts from across NSW and Queensland.
Guyra Mort and Co Mill manager and former Country representative David McCathie presented the players with their jerseys and spoke about the valuable lessons and lifelong friendships that eventuate from playing a team sport.
Billy played No.8 and ran and tackled himself to a standstill while Christopher ran in three tries over the two-day event.
The Highland Goats won three of four games with wins over Moree, Scone, and carnival hosts, TAS, and a loss to Lismore on goal kicks. They finished the day a close second in their pool.