Big dreams for young shooter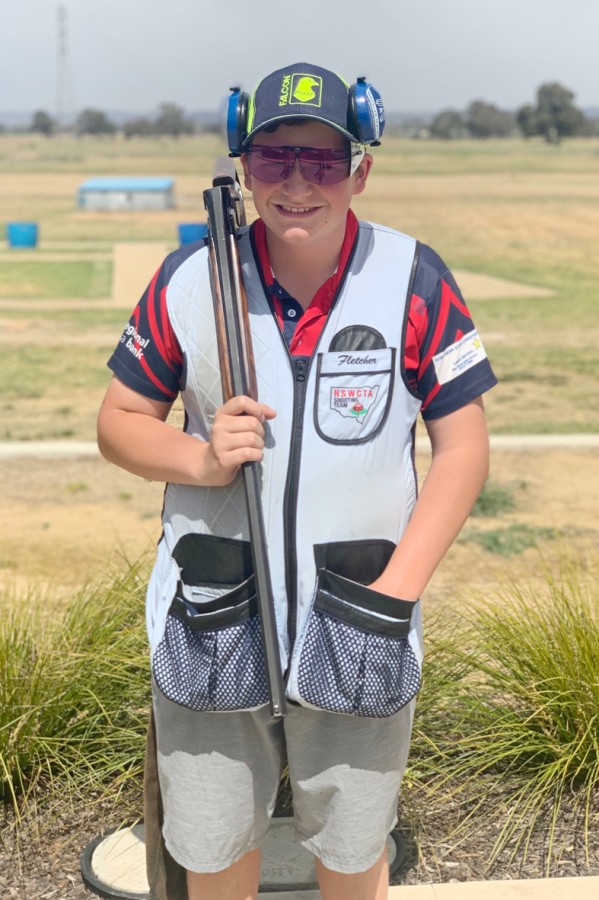 18th Dec 2019
At just 14 years of age Fletcher Richardson has achieved more than most in his chosen sport. Learning beside his father Jeff, he has been competing at clay target shoots with great success over the last 12 months. This involves a lot of travel attending competitions every second week but he wouldn't have it any other way.
The highlight this year was captaining the Northern zone junior team who won their event at the State Down the Line championships in Wagga. He also competed in the overall State handicap which he won and to top it off he was named captain of the NSW junior team.
Fletcher was the first junior to win the State handicap title in at least 35 years – that's as far back as the records go. In this event he was up against 301 other shooters including quite a few Australian representatives, competing against shooters in all age groups.
That is what he loves about the sport – that anyone can win old or young, male or female – everyone has the chance to be a winner.
As well as his win at State he went to the CHSSA Trap Shooting Competition which was held in Tamworth representing Guyra Central School. He cleaned up at this event, winning overall double and overall single barrel, AA point score, AA double rise and overall high gun. This meet is the only school shooting carnival held in NSW with 11 participating schools and 47 shooters attending.
The next big competition will be Nationals Championships which are being held in Wagga in March.
Between now and then he will travel far and wide attending shoots and honing his skills. Long term he says he would love to make the Olympics, but would need to change disciplines to trench to achieve that goal – but he has time on his side to make this dream come true.