Touch Football PSSA State Knockout Competition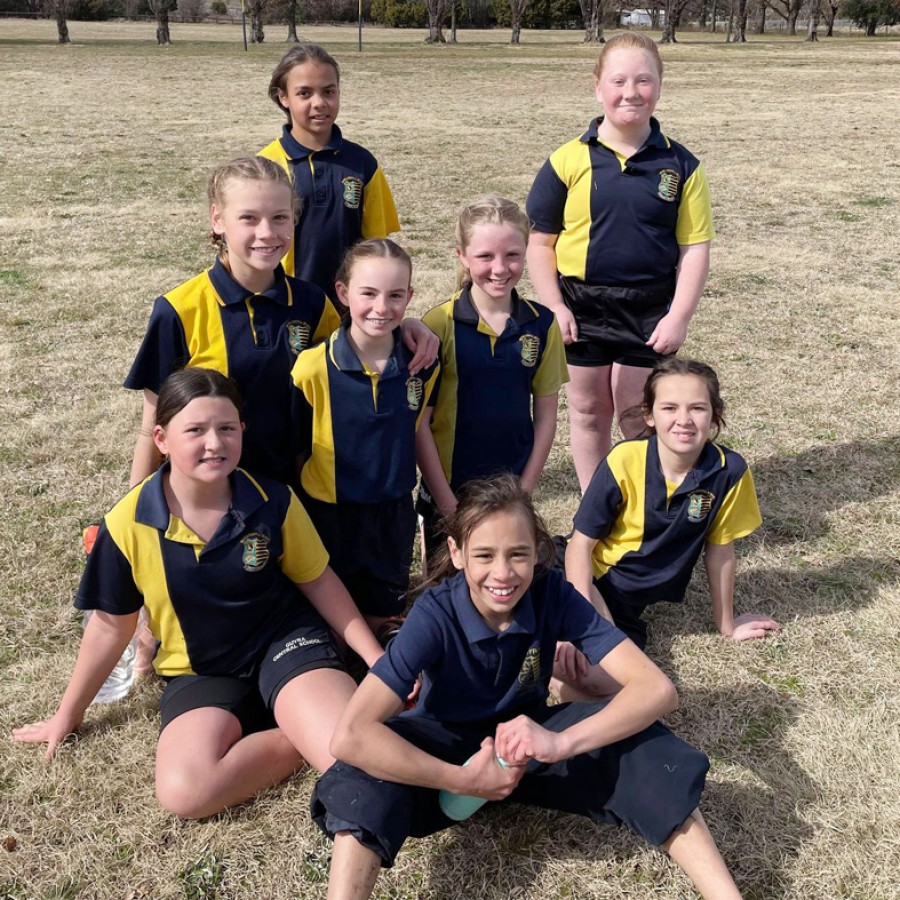 03rd Aug 2021
On Monday the 26th of July, both Guyra Central's Primary boys and girls touch football teams travelled to Glen Innes to compete in the PSSA knockout against Glen Innes Public School.
The boys played first and the game was a fast-paced game with Guyra making some simple mistakes. At the end of the first half the score was 6 - 1 to Glen Innes. In the second half, Guyra was not able to get in front of Glen Innes but were able to improve on their mistakes that they made in the first half by not turning the ball over as often. Tynan scored another runaway try and at fulltime the score was 11 - 2 to Glen Innes.
The girls started and showed that they were very strong in defence and attack. Gwenisha Landsborough scored a runaway try just before the end of the first half. At half time the score was 2 - 1 to Glen Innes. The girls came out hungry to win the second half and Gwenisha and Rose Kliendienst both scored runaway tries. The girls defended well and held out Glen Innes from scoring until the last minute. At the end of the second half the scores were tied and meant that the girls would go into overtime where they were to play drop-off. Every 2 minutes a player was taken off until it was three against three. Gwenisha, Hayley Williams and Savannah Lansley-Irving were the last three left on the field and played a solid 10 minutes of defence and attack, until Savannah ran the full length of the field to score, winning the game.
Well done to both teams who showed great sportsmanship. The girls will verse Sir Henry Parkes Memorial Public School in the coming weeks at Guyra Central School.
A BIG thank you to Adrian Cameron for driving the students on the new bus to Glen Innes, Miss Fletcher for coaching, Glen Innes Public School, both teachers and students and the Referees.