Caspers grand final win at 'fortress' Inverell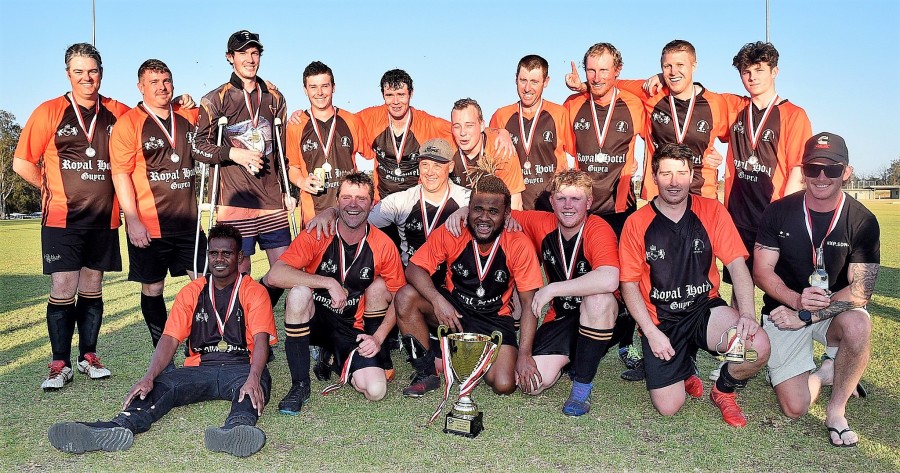 19th Sep 2023
In what was the hottest game of the season Guyra United's first grade side headed back to Inverell to take on the team who have been the season's toughest opponent.
The afternoon was hot in temperature as well at kick-off at 27 degrees and the Guyra team felt it for the next 95 minutes. In what was the traditional 'slow' Guyra start, the first goal came from Inverell off a corner only six minutes in.
Guyra was resilient and pushed forward in an attempt to bring the trophy home, and it was just 10 minutes later that John Kudu levelled the score. Then it was Braith Kliendienst's turn with a terrific goal just on the Inverell side of halfway that took the score to 2 to 1 in favour of Guyra at half time.
There were no points, just a lot of pressure from both sides until 30 minutes into the second half when a soft call went against Guyra leading to a penalty in the box. Inverell converted and tied the game up with 15 minutes to go.
Ten minutes later, a cross from Corby Kliendienst went to John Kudu again. With two players to beat, he scored what would prove to be the match winning goal. The last five minutes seemed to take forever and it wasn't helped by the addition of a five-minute injury time.
Guyra held strong together with some stoic defence to wrap up the game and take home the trophy on what was, until Saturday, a fortress for Inverell.
The team wants to thank the supporters who made the journey over to Inverell - we couldn't have done it without them. The word from the supporters that made the trip was said to be one of the best combined efforts from a team in Guyra playing history.