Tori & Kasey join Knight's squad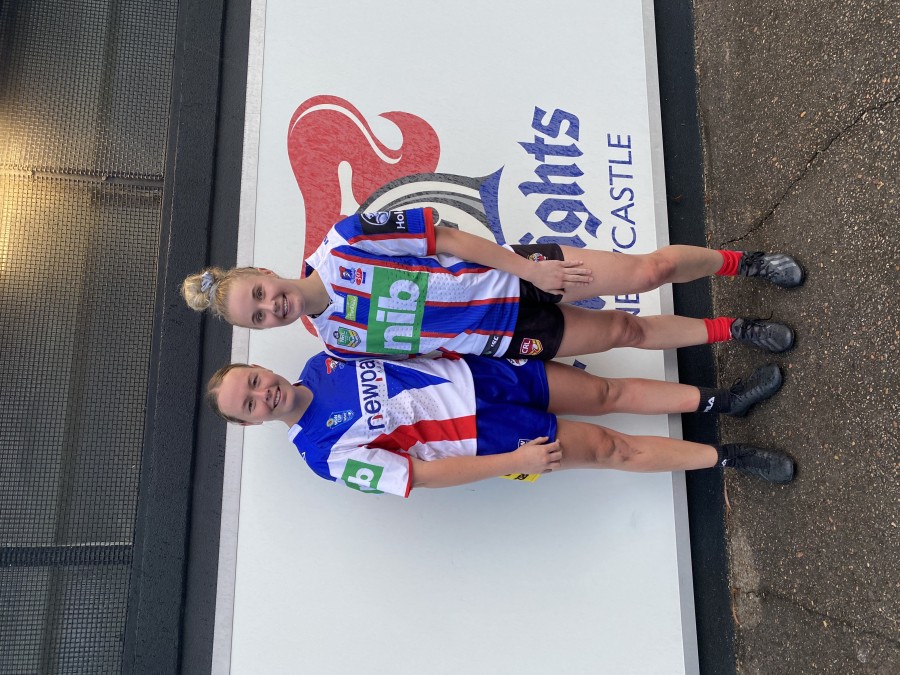 18th Nov 2020
Tori Brazier and Kasey Gaukroger are preparing for a new challenge as they take up positions in the Under 19's Newcastle Knights Tarsha Gale Squad.
The girls attended trial on on Thursday the 5th of November at Newcastle TAFE in Tighes Hills.
At the trials, they played two games and from there were selected to be part of the 33 person squad to play in the Under 19s competition.
They travelled to Newcastle again on Monday the 9th of November for the club induction that took place at the Wests Mayfield.
Their first trial game is on December 19th against the Sydney Roosters at Wyong and the season starts February 6th.