A spectacular 2021 Show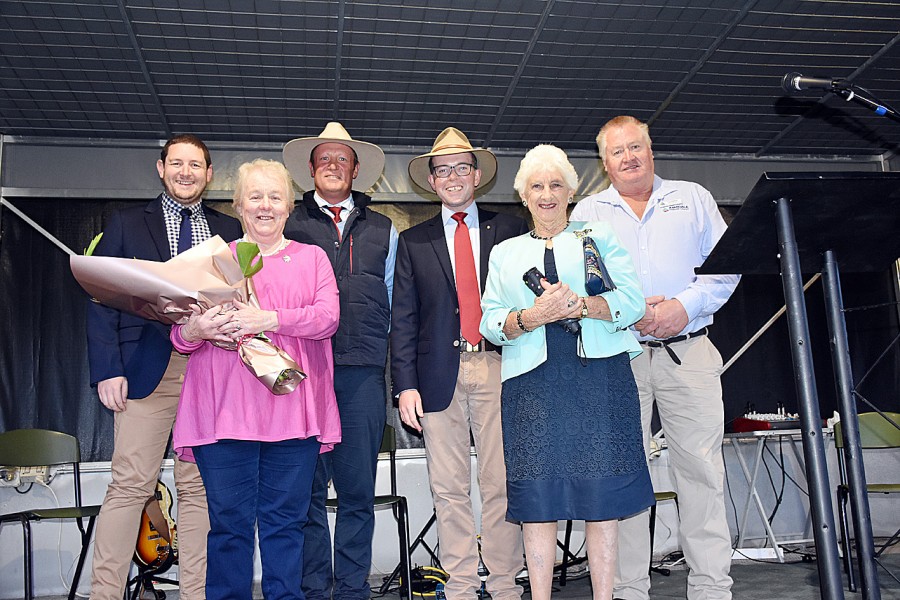 24th Feb 2021
Speaking at the official opening of the 113th Guyra Show, President Richard Post said that the past two years have seen the challenges of drought, bushfires and a global pandemic threaten the event in a way not seen except during two world wars.
"Despite these challenges, somehow we managed to
navigate those to put it on and we have a lot of people to thank for that," Richard said.
"I'll start with a big thank you to our Show Committee and in particular the team at GALA, Dorothy and Leonie for your enormous effort
and time which is so greatly appreciated.
"I'm just so proud that we found a way to hold our Show this year – in a time when many could not, we found
a way and to the Head
Stewards I commend you for your leadership in making it all happen."
"Our Show Society has managed to continue to improve the facilities over the last 12 months. We've upgraded the perimeter fence, painted the secretary's office and done a lot of other small jobs. Despite COVID we continued to try and improve our facilities and we're optimistic of more of that in the future; so onwards and upwards for our beautiful old Showground.
"A lot of people volunteer to help put on the Show and we have a lot of generous sponsors and to those I say thank you very much, because without their support we just simply wouldn't have a Show.
Member for Northern Tablelands Adam Marshall officially opened the 113th Guyra Show, praising the committee for their work in making the event happen.
"There are many, many Shows this year that have already been cancelled, so a huge congratulations to you and your committee to have the courage and boldness to continue and put on a Show.
with all the events, attractions and activities you have organised for this weekend.
"A country show is like a window into soul of a community; you can see the strengths and weaknesses by walking around the community at a country Show," he said. "Guyra has always been a brilliant Show, held in a lovely showground which everyone gets behind."
"None of that can happen without leadership at the top and I again want to acknowledge Richard for the amazing job that you've done in some of the most trying circumstances to make the Show happen."