Expo a one-stop shop for water saving ideas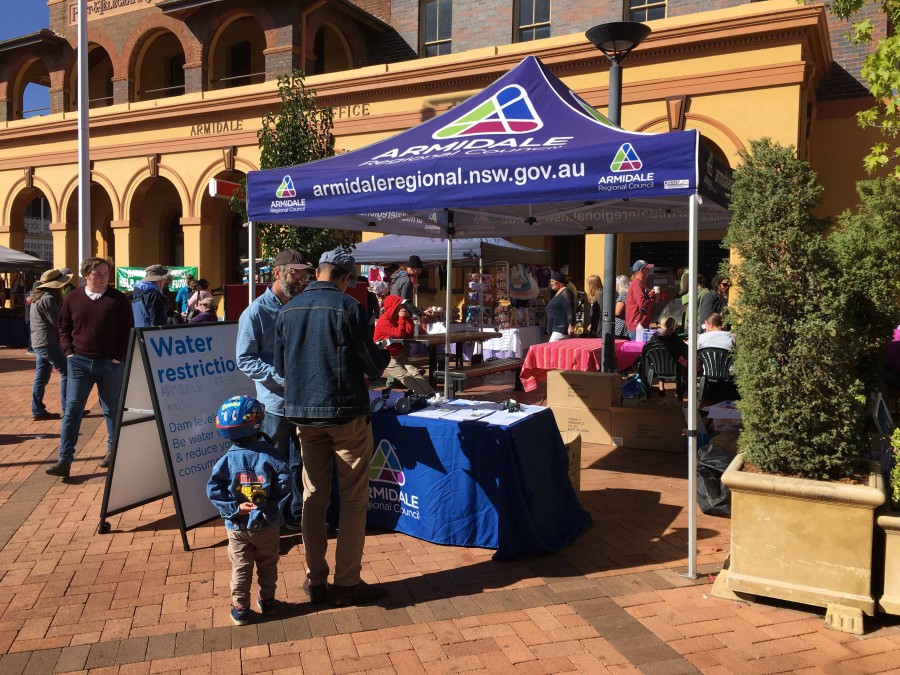 23rd Oct 2019
A National Water Week expo in Armidale Mall this weekend will offer residents a one-stop shop to save, reuse and generally make best use of water in and around their homes.
Businesses and community groups will join Council for the Water Week celebration, being held as part of Sunday's Markets in the Mall from 8am to 1pm.
With Level 5 water restrictions in place for Armidale and Guyra town water customers, the expo will bring together options for residents to save water and help conserve the region's remaining supplies.
Many of the water-saving products available from local stores will be on display, alongside information about water rebates and other steps households can take to be water efficient and reduce their bills.
Council representatives will be on hand with comprehensive displays to provide the latest information on Council initiatives to supplement the town water supplies and minimise water use for infrastructure and community spaces.
It will include the most recent information about ongoing test drilling for possible groundwater supplies and a proposal to raise the Malpas Dam wall to boost town water stores and increase the region's drought resilience in the future.
Information about the rebates available for rainwater tanks, water efficient washing machines, showerheads and other water saving devices will be available.
Business operators can also learn more about the assistance available to help improve their water efficiency, including workplace audits and water saving action plans. Some of the region's biggest commercial water users will provide insights to the improved efficiencies and other measures they've put in place.